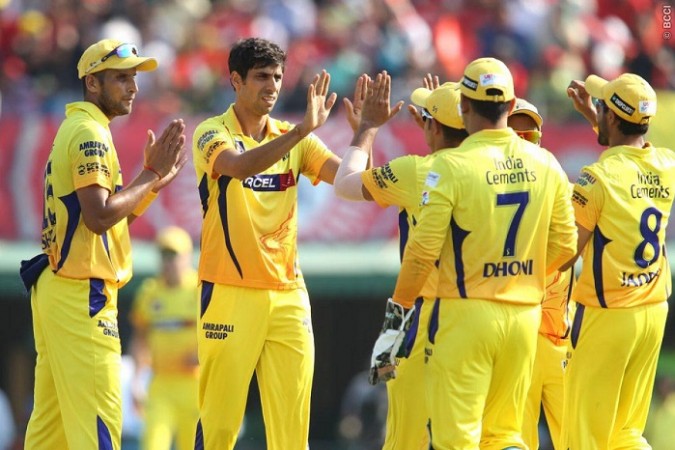 After the landmark judgement passed by Lodha Committee, the IPL governing council will hold crucial talks on Sunday over the fate of two teams--Chennai Super Kings and Rajasthan Royals--suspended for a period of two years.
It might not come as a surprise if the IPL governing council terminates both the teams, which might lead to an auction of the players. The BCCI is well within its rights to terminate the two franchises, though it might impact the global brand.
Former BCCI president Shashank Manohar feels that the BCCI should float a new tender for two teams. The Indian Premier League at least requires a minimum of eight teams in the competition, so two new teams need to be enrolled.
"In my opinion, the BCCI should float tender for two new franchises and conduct an open auction for the two new teams from the pool of available players. Eight teams are a minimum requirement in IPL, which can even have up to 10 teams," Manohar told TOI in an interview.
Kochi Tuskers are said to be interested in taking part in the next edition of the IPL, while some new corporate groups have also shown interest in owning an IPL team.
The former BCCI chief even took a dig at the cricket body stating it is time for them to clean up the mess. He further stated that the board has been relatively quiet regarding the 2013 spot-fixing and betting scandal, which brought down the image of the IPL.
Despite the competition moving on, the BCCI is aware of the depth of the trouble, which was staring on its face.
"The BCCI ought to have followed the DIY (do-it-yourself) formula. If the credibility of the IPL has to be restored, the board needs to take concrete steps to clean up the mess. Ever since the IPL scandal broke in 2013, the BCCI has taken no action whatsoever. The general impression is that the BCCI is only trying to sweep everything under the carpet. In fact, the board's work has now been done by the court. The BCCI has no option but to call a special general meeting (SGM) and implement the Lodha Committee's recommendations," Manohar said.
Thus, cricket fans all over the world are waiting for the fate of Chennai Super Kings and Rajasthan Royals primarily amongst other decisions from the IPL governing council meet on Sunday.