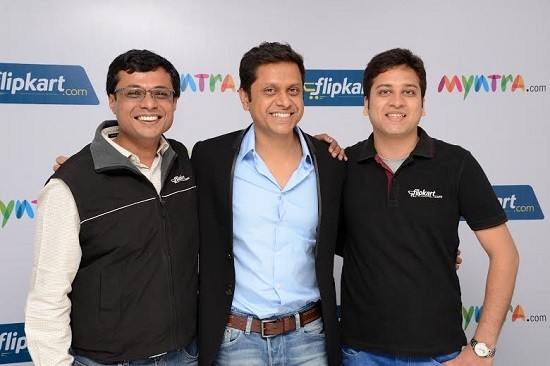 The Income-Tax Department has reportedly asked Flipkart founders Binny Bansal and Sachin Bansal to disclose their income following the company's merger with Walmart.
According to The Times of India, the tax authorities have sought to know details like the total payment received from the deal, any capital gains tax liability and the intended scheduled of the tax remittances.
"There was a query received with regard to the sale of shares and payment of advance taxes. It happened a few months ago and I had already responded to the same," Binny Bansal reportedly told TOI.
The tax authorities have sent notices to the promoters of Flipkart as well as 35 other stakeholders. The two Bansals hold more than 5 per cent stake each in the online retail major.
Global retail giant Walmart had acquired a 77 per cent stake in Flipkart for $16 billion in May after its attempts to enter the Indian retail realm got bogged down in the country's regulatory swamp. With the takeover of the Bengaluru-based online retail pioneer, Walmart intended to ease its foray into the online retail world that Amazon dominates.
Withholding tax
Income tax sleuths had earlier served notice on Walmart seeking the details of the 46 shareholders of Flipkart, and their individual share of the deal, sources said.
Walmart had remitted as withholding tax Rs 7,439 crore in September on the payments it made to 10 major Flipkart shareholders.
There have been reports that Walmart may end up paying up to $2 billion (around Rs 13,750 crore) withholding tax for the deal. The withholding tax, also known as the retention tax, is the income tax the buyer remits on the payments it makes to a seller. The tax is deducted from the income due to the recipient.
India levies long-term capital gains at 20 per cent for foreign investors sell after the 24-month lock-in period following the purchase.
Tax department sources say the sleuths are is yet to calculate the full amount of tax applicable the investigation is yet to be concluded.