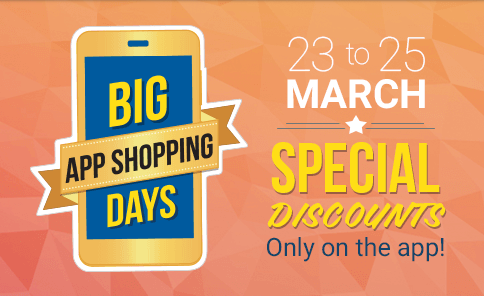 Domestic online retailers such as Flipkart and Snapdeal may soon be opting to cut discounts on their offerings as the companies come under increasing pressure to turn into profitability.
Meteoric growth seen in India's e-commerce sector in the last five years was largely led by huge discounts offered by the companies to attract customers to online shopping, NDTV Profit said citing a report by PricewaterhouseCoopers (PwC).
The online shopping market has grown at a CAGR (compounded annual growth rate) of around 56% during 2009-2014, with a market size of $6 billion, the firm said.
On the flip side, the total losses incurred by the companies as a result of discounts currently stand at almost ₹1,000 crore, PwC says.
"You can't run a business unprofitably for long. You have to earn to profit to be sustainable," said Pinaki Ranjan Mishra, national leader retail practice at Ernst & Young (EY).
With valuations of e-commerce companies reaching astronomical levels, there is a tremendous pressure from the stakeholders to cut down discounts and focus on earning profits.
Backed by big investors, Flipkart saw its valuations skyrocketing to $15 billion from $1.5 billion valuation in October 2013. In 2014 alone, the company raised capital of around $2 billion.
But Flipkart never booked profits since its beginning in 2007, despite its gross merchandise volume (GMV) growing to $4 billion recently. It plans to double the GMV of products it sells to $8 billion this year. The company aims to turn profitable in the next two years.
Further, online retailing firms are under pressure from the state tax departments to pay value added tax, which is expected to put extra burden on their finances.
Also, the companies selling their products through e-tailers are concerned about brands being hurt by this discounting model.
"It may not always be viable for a brand to participate in a sale. Apart from taking a hit on their margins, premium brands with a presence in online retail are concerned about the deep discounts hurting their brand value as well," PwC adds.
By following a discounting strategy, the players in the online market have witnessed a manifold increase in their customer base. Flipkart, the largest company in the Indian e-commerce space, claims to have nearly 26 million registered users with over eight million daily visits. Snapdeal claims to have over 20 million registered users.
According to a report by Morgan Stanley, Flipkart accounted for 44% of India's e-commerce market share, followed by Delhi-based rival Snapdeal at 32%. Amazon, launched in India in 2013, ranked third with just 15% market share, the Business Standard reported.