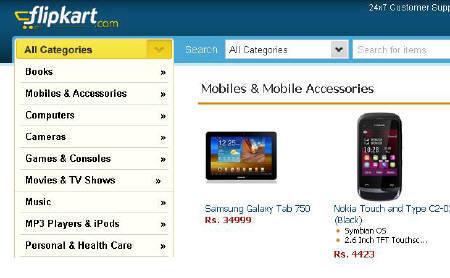 India's major e-retailer Flipkart plans to ramp up its headcount by two million through its marketplace and ancillary services in 2015.
"Rapid development of e-commerce ecosystem will generate around two million direct and indirect jobs across the country in 2015 as against 500,000 jobs it created in 2014," the Bangalore-based company told India Today.
The company expects to create 60% of these jobs in its logistics and warehousing segments. Flipkart said that its marketplace model has opened up opportunities in metros and non-metro cities.
"Cities like Jaipur in Rajasthan and Baroda in Gujarat, which have become ancillary industry hubs for cataloguing and packaging, will generate more job opportunities in the coming years," Flipkart Vice-President Ankit Nagori said.
Sellers will also play a vital role in creation of jobs across India ― sellers of home products, apparels, mobile accessories and small appliances will generate the maximum employment, Nagori added.
The company said it is offering SME training programmes across 20 cities in association with the union ministry of labour to train people for upgrading their skills and chart out careers in verticals of their choice.
Started in 2007, Flipkart has 30,000 sellers and 30 million registered customers.