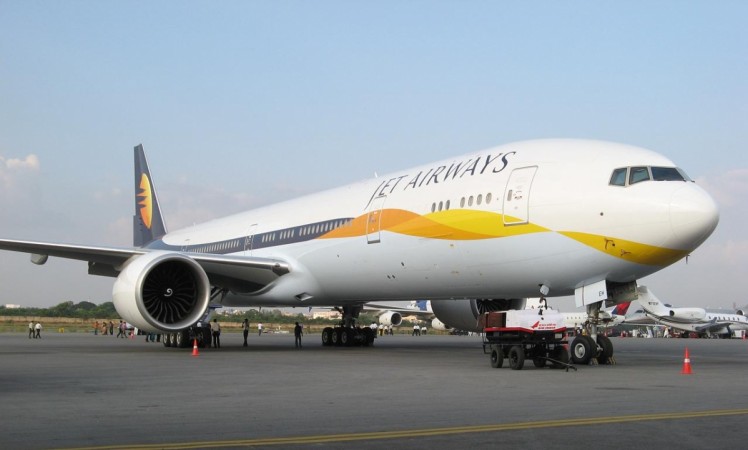 A 53-year-old passenger suffered cardiac arrest while on board a flight and died after he was allegedly denied oxygen by cabin crew on Sunday, January 21.
The passengers of the Delhi-Mumbai Jet Airways flight 9W 376 witnessed the unfortunate incident and the family of the deceased alleged that the crew did not provide adequate medical assistance. The airline company, however, has denied the allegations.
Mohammad Afroz Ahmad, suffered a cardiac arrest on board the Mumbai-bound Jet Airways flight soon after it took off from Delhi. The family members of the deceased alleged that the flight crew refused to make an emergency landing back to Delhi. However, Jet Airways stated that the flight crew did immediately tend to the suffering guest.
"Their response to the emergency was pathetic. My co-passenger died as he faced an issue of lack of oxygen and due to the delay in response he had a cardiac attack. It happened due to the negligence of the Jet staff since they failed to provide basic and initial medical support." One of the co-passenger told Free Press Journal.
Responding to the allegations, a Jet Airways spokesperson said, "Jet Airways crew undergo extensive training, in line with globally benchmarked procedures as well as Indian regulatory requirements, to respond to and manage a wide variety of in-flight eventualities, which include administering first aid during a medical situation. The airline and its crew followed the established protocols for on-board medical situations."
The victim had developed acute breathlessness soon after the flight took off from Delhi. When the family members, who were travelling with him, asked the crew for oxygen, they allegedly took a lot of time for providing the medical assistance.
While speaking about the incident, the airline official further added "In this case, the guest faced difficulty in breathing and was administered medication, Cardiopulmonary Resuscitation (CPR) and Oxygen till the flight landed in Mumbai on 'medical priority'. Upon arrival, the guest was examined by the airport medical team who pronounced the guest dead."
Ahmad's family waited at the Mumbai airport for 30 minutes for the doctor to examine the body. Following which, they took the body to RN Cooper Hospital for post-mortem.