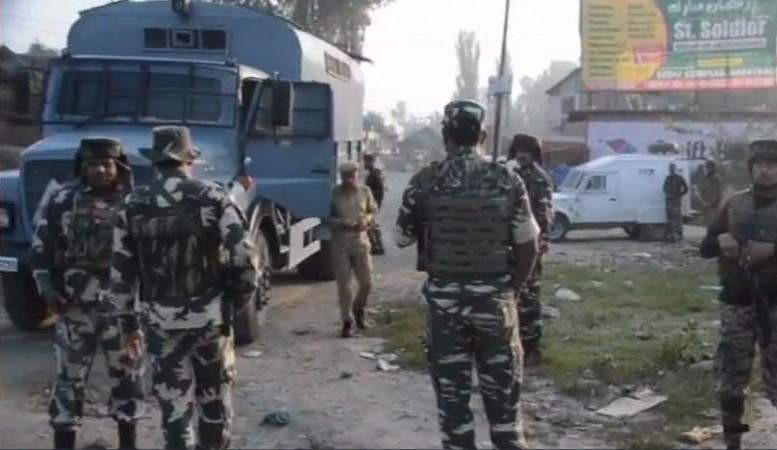 Five militants were killed by security forces during an encounter in Jammu and Kashmir's Kulgam district on Saturday. According to an official, the police has also recovered weapons from the encounter spot.
The militants involved in the encounter are said to have belonged to Hizbul Mujahideen and Lashkar-e-Taiba. They have been identified as Gulzar Ahmad Padder, Faisal Ahmad Rather, Zahid Ahmad Mir, Masroor Molvi & Zahoor Ahmad Lone
The militants, had in the past, been involved in a series of acts including the murder of two bankers and several policemen, according to the Indian Express.
A huge success for Police and security https://t.co/uuE58IFiES was a combo of HM and LeT terrorists.Most of them were involved in a series of terror acts including killing of 2 bank employees and many policemen.Also involved in bank robberies and weapon looting.

— J&K Police (@JmuKmrPolice) September 15, 2018
Security forces launched a cordon and search operation on Saturday morning after receiving intelligence inputs about the presence of militants in the area. The operation soon turned into an encounter after the forces were fired at by the militants.
According to the Indian Express, an official said that clashes also broke out near the encounter site after a group of young men started pelting stones at the forces.
Just two days ago, security forces had killed two Jaish-e-Mohammad militants in Kashmir's Sopore town.