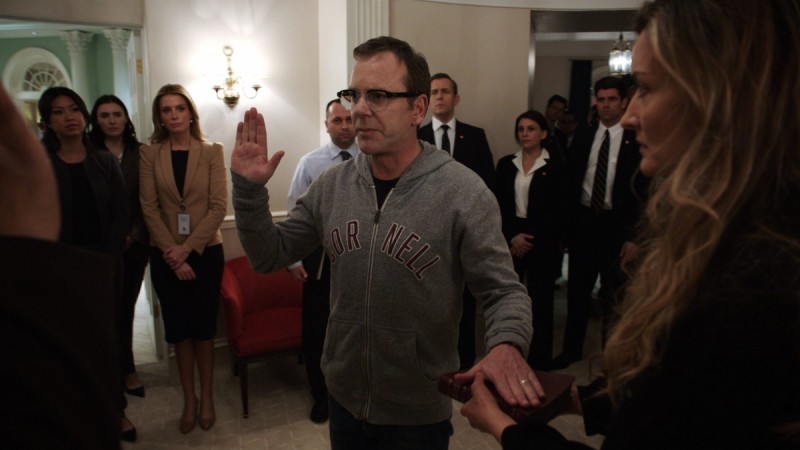 America has elected its 45th President and Donald J. Trump will assume office on January 20. And here's a list of presidents (albeit, fictional) that he can take inspiration from.
President Kirkman, Designated Survivor
This season's most popular TV show, Designated Survivor, reinforces the idea that a nation's leader needs to be honest, sincere and cautious. And President Kirkman embodies just these qualities. The former Secretary of Housing and Urban Development treats his dissenters with respect and chooses diplomacy even while crafting plans to attack the terrorist organisation that wiped out Congress at the President's State of the Union.
Josiah 'Jed' Bartlet, The West Wing
This president in the hit political drama has the wit of Ronald Reagan, his legislative might compares to Lyndon Johnson and has the smarts of Bill Clinton, according to showrunner Aaron Sorkin. Jed Bartlet is one of the most beloved fictional TV presidents and this is mainly because he has all the qualities that one looks for in a president. One could argue that such a presidential figure couldn't exist in reality but miracles seem to have happened.
Frank Underwood, House of Cards
Francis Underwood in Netflix's House of Cards is a controversial character and there's some merit in calling him a president that's removed from the average American. However, president Underwood in House of Cards is relentless, he stood up for the LGBT community and is an excellent negotiator. There are some lessons to be learnt there.
Julia Mansfield, Hail to the Chief
This character on the short-lived ABC TV series plays the fictional first female President of the U.S. In doing so, she masterfully handles Cold War politics and deals with her husband, the First Gentleman's impotence.
Mackenzie Allen, Commander In Chief
Mackenzine Allen plays the role of the first female President in this TV show. And she straddles through her public and personal life with steely determination and warmth. Throughout her unexpected presidency, she is reminded of her role as a mom and these touching; heartwarming moments define her as a commander and a mom in chief.