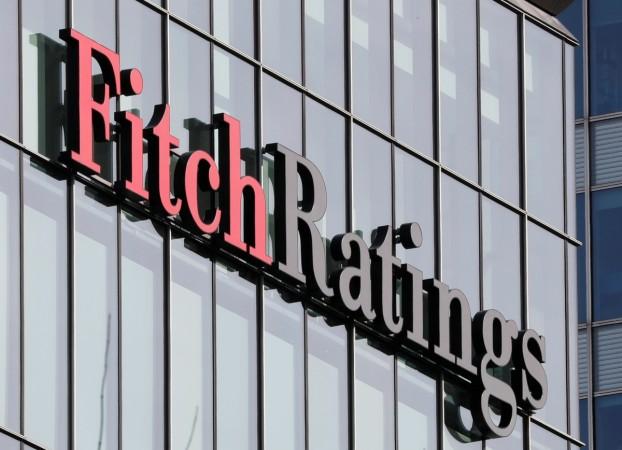 The US-based rating agency, Fitch Ratings, cut India's Gross Domestic Product (GDP) growth forecast for the financial year 2018 to 6.7 percent from the earlier projected 6.9 percent, citing that the recent improvement in GDP numbers was weaker than expected.
"The Indian economy picked up in second quarter (July-September), with GDP growing by 6.3 percent year-on-year, up from 5.7 percent in first quarter 2017. However, the rebound was weaker than we expected, and we have reduced our growth forecast for the fiscal year to end- March 2018 (FY18) to 6.7 percent from 6.9 percent in the September GEO," Fitch said in its September Global Economic Outlook (GEO) report.
The US-based rating agency also lowered the country's growth forecast for 2019 fiscal to 7.3 percent from 7.4 percent, Business Standard reported.
The agency said that India's growth has "repeatedly disappointed" in recent quarters, mostly because of events like demonetisation and government's implementation of Goods and Services Tax (GST).
However, the agency expects country's GDP to improve in the next two years, propelled by structural reforms and higher real disposable income.
Last week, data released by the Central Statistics Office showed that India grew at 6.3 percent for the quarter ended September, from its three year low of 5.7 percent in last quarter, as businesses adjusted to the new GST tax regime.
Earlier this month, the country has cheered the move, when another US-based rating agency, Moody's Investors Services upgraded India's sovereign bond ratings to 'Baa2' from its lowest investment grade 'Baa3' citing the government' s "wide-ranging program of economic and institutional reforms".
Of the three top rating agencies, Moody's Investors Services, Fitch Ratings and Standard & Poor's (S&P), only Moody's upgraded India's credit rating, S&P maintained status quo and now Fitch Ratings downgraded.
Last month the government said it will recapitalise state-owned lenders with Rs 2.11 lakh crore over the next two years, which was appreciated by economists and rating agencies.
The capital infusion is likely to help address the capital shortages that have hindered the banks' lending capacity and further improve private investment.
"Inflation still running at low levels on muted food prices and rupee appreciating quite sharply against the US dollar since the beginning of this year gives headroom for the RBI to keep interest rates quite low in order to help lift the economy," Fitch said in the statement.