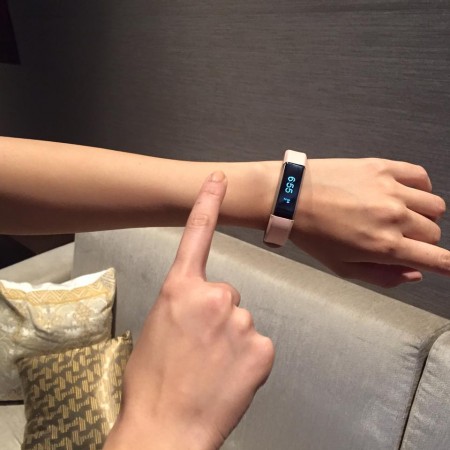 The wearable device segment witnessed a sharp spike in global sales during the first quarter of this year, a survey by International Data Corporation (IDC) revealed on Monday. According to the report, the total shipment volumes for wearable devices, which include fitness trackers, smartwatches, connected clothing and shoes, reached 19.7 million, marking a 67.2 percent increase as compared to a year earlier.
The rise in the sales of wearable devices wasn't as remarkable as in the previous quarter, when the market was up 126 percent in Q4 2015 as compared to the same quarter the previous year. According to IDC, the space had taken a "seasonal retrenchment" from the strong holiday sales, and still showed promising growth.
"The good news is that the wearables market continues to mature and expand," Ramon Llamas, research manager for IDC's Wearables team, said in a statement. "The wearables that we see today are several steps ahead of what we saw when this market began, increasingly taking their cues from form, function, and fashion."
On the downside, the wearable space is getting crowded with new companies jumping onto the bandwagon, and not everyone is guaranteed success, Llamas added. That said, the firm finds continued growth in two areas: smartwatches and basic wearables.
Fitbit led the wearables segment with a total of 4.8 million shipments and 24.5 percent market share in Q1 2016. Xiaomi, Apple and Garmin followed the lead with 19 percent, 7.5 percent and 4.6 percent of the market share, respectively.
"There's a clear bifurcation and growth within the wearables market," Jitesh Ubrani, senior research analyst for IDC's Mobile Device Trackers, said. "Smart watches attempt to offer holistic experiences by being everything to everyone, while basic wearables like fitness bands, connected clothing, or hearables have a focused approach and often offer specialised use cases."
According to IDC, Apple led the smartwatches category with 46 percent market share, shipping 1.5 million units, while Samsung came in a distant second position with 20.9 percent market share. Motorola and Huawei also made it to the list of the top five smartwatch vendors, with 10.9 percent and 4.7 percent share in the market, respectively.