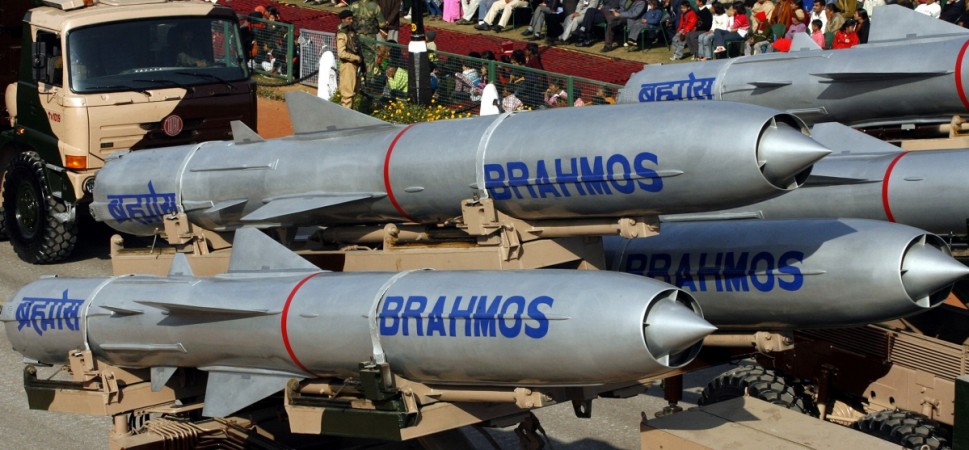 The Indian Air Force's Sukhoi-30 MKI on Saturday flew a historic flight. It flew with the integrated BrahMos supersonic cruise missile, which has a range of over 290 kilometers.
The IAF is now the only air force in the world which possesses a supersonic missile system and this will give a boost to India's strike capability. In the next few months, an actual 2,500 kg BrahMos air-to-ground missile will be fired from Sukhoi-30 flight, Press Trust of India reported.
An official statement, as cited by PTI, stated that the IAF is ecstatic about the Su-30's range along with the addition of the BrahMos missile, thereby enhancing the firepower. Enhancing the capability will ensure the IAF reaches well within the enemy territory and blow vital installations from stand-off ranges.
Some countries which posses the Sukhoi-30s have observed the maiden flight trial. The countries are keen to buy lethal weapons systems for the Russian-made fighter jets. "It is a perfect example of Make in India and an engineering marvel in aviation history in India. It proves that when all agencies come together with one mission, there is nothing like impossible," T Suvarna Raju, CMD of Hindustan Aeronautics Limited (HAL), was quoted as saying by the agency.
Raju further said the programme was taken up as a challenge by HAL. About 40 Su-30 are further expected to be modified.
It is the first time that a heavy cruise missile has been integrated on a fighter jet. "The world did not believe that we could do it and thanks to the vision of late president APJ Abdul Kalam, we could achieve this today and history is made, Sudhir Kumar Mishra, CEO and MD, BrahMos Aerospace Pvt. Ltd (BAPL), was quoted as saying by PTI.
The BrahMos cruise missile is the result of a joint venture, BrahMos Aerospace Private Limited, between the Defence Research and Development Organisation in India and NPO Mashinostroeyenia from Russia. Various variants of the BrahMos missile have already been inducted into the Navy and the Army.