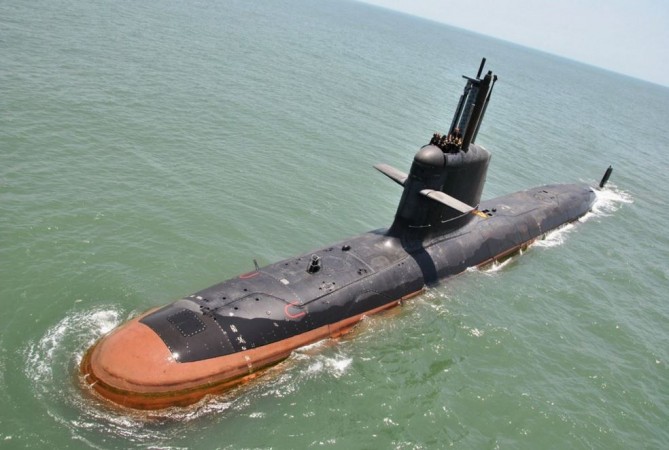 After a gap of over 17 years, India will finally commission in July-August the first of the six Scorpene-class submarines – INS Kalvari — which was entirely built in India.
"Kalvari is going through its final phase of trials and we are hopeful that in July-August we will take delivery," said Navy chief Admiral Sunil Lanba while addressing the media at a Navy-FICCI seminar on Building India's future Navy: Technology Imperatives.
While INS Kalvari successfully test-fired its first torpedo last week as a part of the vessel's ongoing sea trials, the second submarine, INS Khanderi, will begin its long sea trials on Thursday, June 1, the Times of India reported.
Defence ministry approves strategic partnership model to manufacture submarines, fighter jets in India
INS Kalvari, also known as tiger shark, has been built under the Rs 23,652 crore "Project-75" at Mazagon Docks in Mumbai with technology transfer from France.
The six diesel-electric Scorpene-class submarines are not only going to boost Prime Minister Narendra Modi's 'Make in India' initiative, but are also going to strengthen India's stance in the seas. The Indian Navy has only 13 conventional submarines.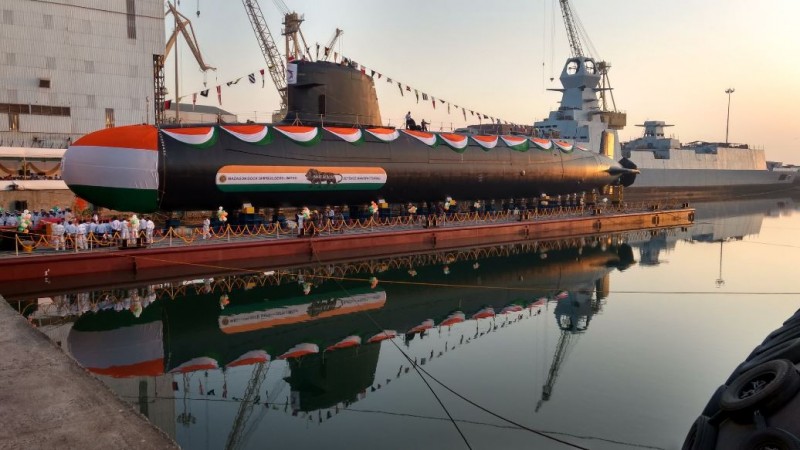 Though it has only two nuclear-powered submarines — INS Arihant and INS Chakra — and the latter does not have nuclear-tipped ballistic missiles because it has been acquired on lease from Russia. These indigenous submarines will also help the Indian Navy monitor the Chinese submarines, which are making regular forays into the Indian Ocean region.
On being asked if Sri Lanka's decision to deny permission to a Chinese submarine to dock at Colombo was influenced by India, Admiral Lanba said that the decision was taken entirely by the Sri Lankan government. "We have no dialogue on this with the Sri Lankans. It was a decision they have taken on their own," he said.