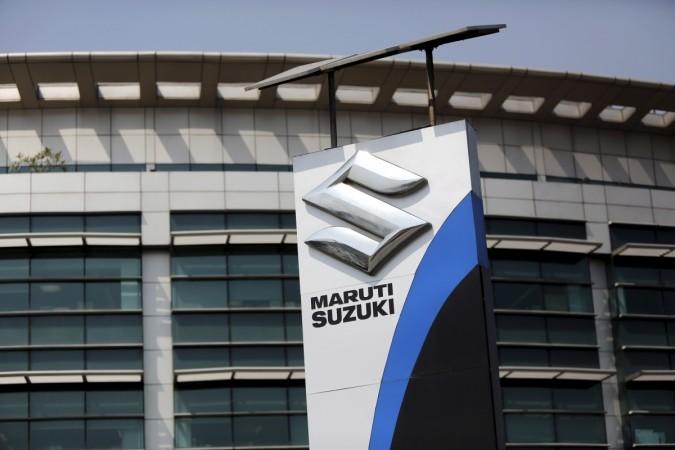 The shares of India's biggest passenger vehicle (PV) company—Maruti Suzuki touched Rs 10,000 mark intraday for the first time on Bombay Stock Exchange (BSE) on Wednesday. With this, the company also entered the elite league companies of market valuation of over Rs 3 lakh crore.
The company floated the initial public offer (IPO) back in 2003 at price value of Rs 125 per share, which zoomed over 8,000 percent or 80 times in 14 years.
Currently, it is the fifth most valued stock in terms of market capitalisation after Reliance Industries (RIL), TCS, HDFC Bank and ITC.
After hitting the Rs 10,000 milestone, the stock fell about 0.6 percent and closed at Rs 9,737, with a market capitalisation of Rs 2.94 lakh crore, the BSE data shows.
Most market analysts believe the stock still has a long way to go and will cross many a milestones.
Recently, Nomura in its 'Global Auto Outlook 2018' report said, "Strong demand for new models, benefits from market trend towards premiumisation, and healthy cash flow generation, are key positives which make Maruti Suzuki our top pick in the Indian auto sector."
With a rage of models across segments, Maruti Suzuki currently have over 50 percent market share in the domestic passenger vehicle market.
The carmaker's shares went up by around 84 percent in 2017 alone, as against the benchmark BSE Sensex rose 28 percent.
Consolidated gross sales have surged 596 percent between 2004 and 2017, with a compounded annual growth rate (CAGR) of 16 percent. Meanwhile, the car manufacturer plans to increase prices across its models by up to 2 percent from January next year in order to partially offset rise in input costs after the roll out of goods and services tax (GST).
Analysts at Morgan Stanley expect the consolidated profit after tax (PAT) to touch Rs 12,760 crore by 2020 on sales of Rs 1,18,223.5 crore.
"The industry has been through a long down cycle and is showing signs of a turn. In addition, competitive intensity is muted. MSIL should continue to gain share. The stock trades at one-year forward price-to-earnings (P/E) of 27.3x. While this is more than one standard deviation above the long-mean multiple of 16, we believe multiples can remain elevated for Maruti, given strong earnings growth," the Morgan Stanley report stated.