Most of the popular smartphone brands have already updated their smartphone lineup with the latest design trend of bezel-less full-screen displays, but one prominent name in the industry remained reluctant to change.
Even after Apple, Samsung, LG, OnePlus, Xiaomi and others launched phones with bezel-less screens, Sony decided to keep those unsightly thick bezel on board its Xperia lineup. Not anymore! A fresh set of leaked images offer us a glimpse of what might be in the works and Sony fans will not be disappointed.
A Gregorian website obtained images of Sony's upcoming Xperia smartphones with bezel-less full-screen displays, where the top and bottom bezels have been drastically trimmed. This is a welcoming move on Sony's behalf, which will place the Japanese tech giant at par with its rivals Apple and Samsung in the premium smartphone race.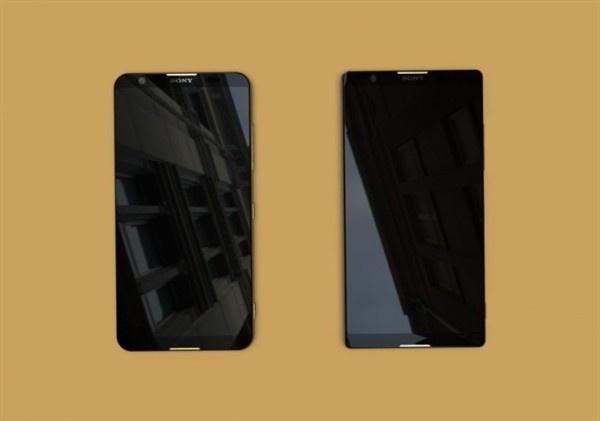 Sony's plans to launch bezel-less smartphones haven't been a secret, but this is the first time we get to see real-world images of the handset. Two models shown in the leaked images look almost identical with minute differences. One handset has Sony's signature square-shaped design, but the other one has rounded corners, which looks stunning.
The one with the rounded corners features a metallic back with a matte gold finish, a rear-mounted fingerprint scanner and the company's Xperia branding just below it. There's also a dual rear-camera setup with LED flash, which shows Sony is quite serious about its new phones' success.
On the other hand, the box-type Xperia handset features a glass body, which makes it identical to the absolutely-stylish Xperia XZ Premium. There's no fingerprint scanner at the back, which means Sony is keeping the biometric sensor on the power button on the right. The mirror finish adds a premium touch, but the dual cameras separated by LED flash hints at something new.
Both phones have almost invisible bezels on the side and extremely slim bezels on the top and bottom. There are two front-facing speakers and a dedicated camera button, which is Sony's signature in almost all Xperia smartphones.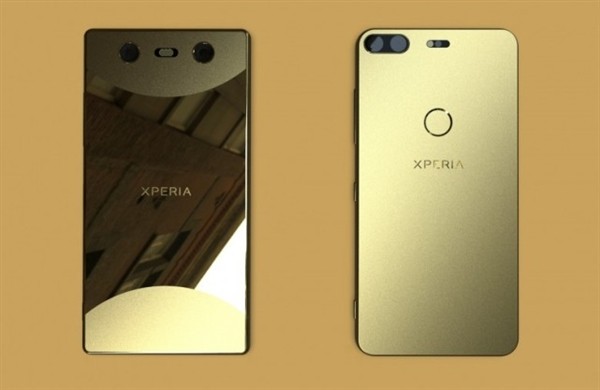 The handsets are also seen with a USB Type-C port for fast charging. To match the stunning design, Sony will pack top-notch features. According to the rumours, Sony's two new flagships will boast 5.5-inch 4K display, Snapdragon 845 chipset, 6GB RAM, 128GB storage and Android 8.0 Oreo. Some reports also point towards fingerprint scanner under the display, which seems fitting to see in the glass model.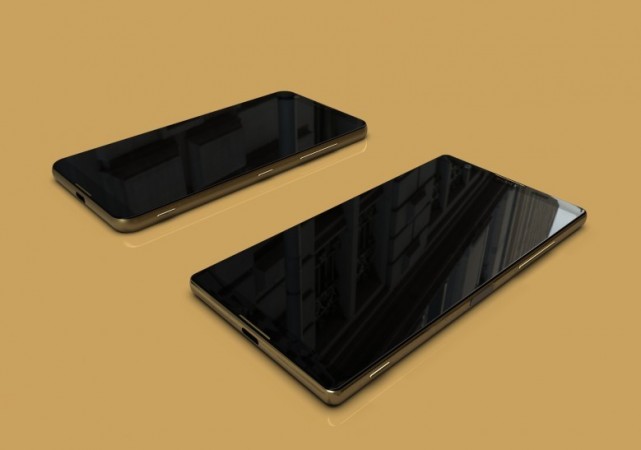 Sony traditionally hosts new product launches at Mobile World Congress, and if there are no changes in plan, we will be lucky to see the redesigned 2018 Xperia smartphones in late-February.