Every known smartphone brand from Apple to Samsung and Xiaomi to OnePlus have adopted the 2017 trend of slimmer bezels and larger screen estate. But we all know that one brand refused to change with time.
Sony chose to stick to its so-called OmniBalance design with thick bezels. Even with that, the Japanese tech titan was able to deliver a beautifully crafted device like the Xperia XZ Premium, but the thick bezels obstructed the visual pleasure.
Since there had been rumours that Sony, too, will ditch those unsightly bezels. Sony Xperia smartphones offer a great camera, performance and is one of the few brands to offer water and dust protection. Combine all that with bezel-less design, and Sony may have itself a winner.

Continuing the rumour spree, a Reddit user on Wednesday shared some detailed insights on what 2018 holds for Sony fans. According to the leaked document, Sony is working on a new Xperia smartphone with model number H8541 and the biggest highlight is going to be the bezel-less design.
The H8451 is expected to be unveiled at the Mobile World Congress 2018 in Spain, which is in line with the company's annual tradition. The new bezel-less smartphone will be a premium flagship with top-notch features.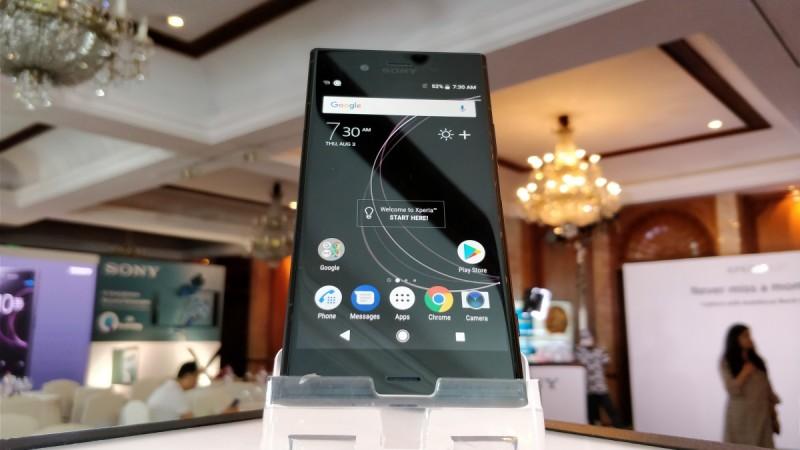 The H8451 will have a 5.7-inch 4K HDR Trilimunos display protected by Corning Gorilla Glass 5. Under the hood, the flagship will pack a Snapdragon 835 chipset, which is this year's flagship processor about to be trumped by next year's Snapdragon 845. Samsung's plans to launch the Galaxy S9 series with Snapdragon 845 doesn't leave any choice for other OEMs to either wait or go with the older SoC. Sony seems to be doing the latter.
Other features shown in the leak include 4GB RAM, 64GB onboard storage, 3,420mAh battery, Android 8.0 Oreo, USB Type-C port for charging and Bluetooth 5.0. Camera details haven't been listed, but we're guessing it will be an improvement over this year's MotionEye sensor as seen in the Xperia XZ Premium and Xperia XZ1.