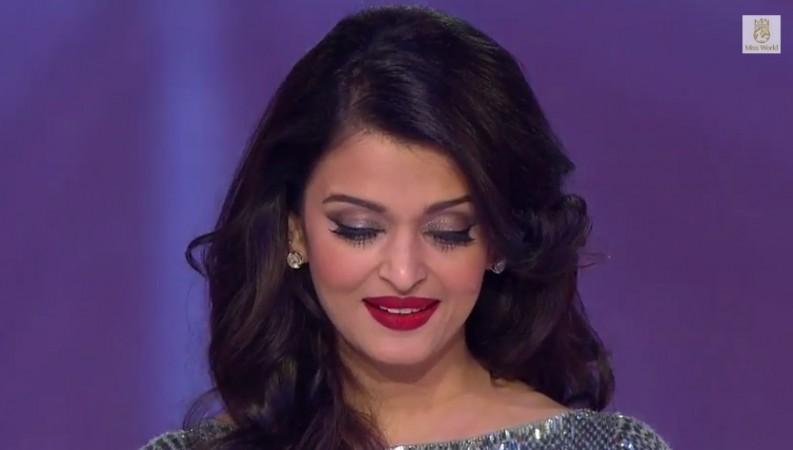 Aishwarya Rai Bachchan has finally started shooting for her comeback film "Jazbaa" with co-star Irrfan Khan.
Aishwarya Rai started shooting for the film on Tuesday, 3 February, and the director of the film Sanjay Gupta shared the photo of the actress from the first day of schedule.
"I'm sure some of you wanna know what it was like to shoot with ARB today. Putting it mildly, it was FAB. We're on a roll & it's a good one," Gupta tweeted.
"Jazbaa" has been in news for a while now and one of the reasons is Aishwarya, since it's her comeback film. "Jazbaa", which is an action thriller, will be her first film after she gave birth to daughter Aaradhya.
"It will be a 9 AM to 9 PM shoot on Tuesday. Joining Aishwarya will be Irrfan Khan who has already started shooting for the film The scenes between the two will be regular but since this is not a candy floss romance, they will be pretty intense," Gupta told Ahmedabad Mirror in an interview.
The film is a remake of South Korean crime drama "Seven Days" and Aishwarya is playing the role of a lawyer. According to the director, the lead actress of the film will be seen in a never-seen-before avatar.
"Aishwarya is well prepped for a role she has never enacted before. I've been taking cues from some senior lawyers. I interact with them regularly and have observed their body language, the way they talk about clients, cases and judgments. All this has been compiled into the research material given to Aishwarya. There is a lot of courtroom drama in the film and the information will come in handy," he added.