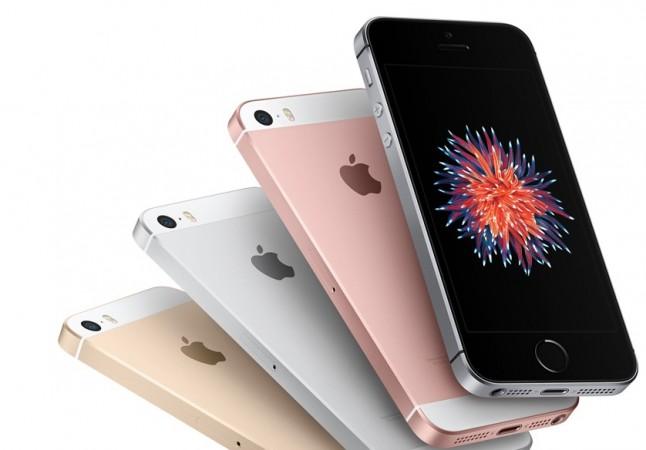 The first batch of 'Assembled in India' iPhone SE phones has started hitting retail stores across the country, albeit in limited numbers. The first few units were recently spotted in Bengaluru, the city where these iPhones are assembled.
Although Apple has started assembling its entry-level iPhone SE units in India, there has been no change in the handset's retail price tag. Prospective iPhone SE buyers and budget conscious Indian consumers would be disappointed, as the phone continues to sell for over Rs 27,000, instead of the expected price drop to Rs 20,000.
The iPhone SE units that are assembled locally carry the tagline 'Designed in California. Assembled in India' and you will have to be lucky to find one as the stocks are very low at the moment. iPhone SE units are reportedly being manufactured by Apple's partner Wistron Corp in Bengaluru.
It is not yet known if Apple's pricing strategy is based on the demand versus supply constraint as the company is yet to ramp up its iPhone SE production numbers to meet the existing demand for the handset in India. It is plausible that the iPhone maker could cut prices or offer discounts after the initial stocks are exhausted.
Apple is expected to source at least 30 percent of the iPhone components locally in order to avail tax concessions and the licence from Indian government to sell the iPhones directly through its own retail stores in the country.
Meanwhile, Indian Prime Minister Narendra Modi met Apple's CEO Tim Cook on his recent visit to the US, and they had a formal discussion on the status of iPhone SE production at Wistron's Bengaluru factory and the recent hiring of Indian app developers for the Cupertino company.

Prospective iPhone SE buyers are in for some good news as Flipkart is currently offering massive discounts on 16GB and 32GB variants of the handset. The 16GB model is now selling at Rs 20,999 as opposed to its original price of Rs 26,999 while the 32GB is now retailing at Rs 21,999 as opposed to its original price of Rs 27,200. There is no price change with the 64GB variant though, as it still retails at Rs 27,490 on Flipkart.