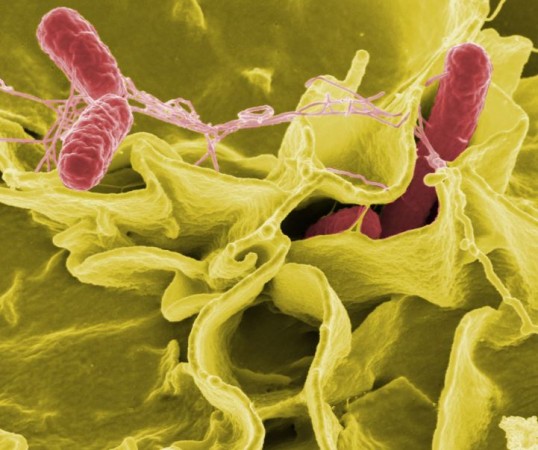 Concern over the ineffectiveness of antibiotics has become more grave as doctors have found the first bacteria resistant to anti-infection drugs or antibiotics in a woman in the United States. The 49-year-old woman from Pennsylvania had developed urinary tract infection, Reuters reported.
Details such as how the woman became infected were not available. She had not travelled outside the United States for the past five months.
The U.S Centers for Disease Control and Prevention (CDC) said on Thursday that the "nightmare bacteria," or superbug, showed resistance to all the antibiotics and could pose a serious danger. "We risk being in a post-antibiotic world," Thomas Frieden, director, CDC was quoted by Reuters as saying. He added that the infection could not be even controlled by the antibiotic, coliston, which is used to treat severe bacterial infections.
A study by the American Association of Microbiology (AAM) for the first time reported the infection in a study, according to which the superbug was also infected with a tiny piece of DNA called a plasmid, which passed along a gene called mcr-1 that rendered it resistant to colistin.
According to the study, this is the first case of antibiotic resistance in the U.S.
"This heralds the emergence of truly pan-drug resistant bacteria," the study conducted by the Walter Reed National Military Medical Center, added.
Although doctors are still clueless on how the woman contracted the infection, health officials are now ascertaining if other patients have been infected in the hospital where the woman was admitted.
Frieden cautioned that there is a likelihood of us seeing more such antibiotics-resistant bacteria in future, according to CNN, which cited a report as showing that such kind of infections could result in death among half of the patients.
"The medicine cabinet is empty for some patients. It is the end of road unless we act urgently," Frieden was quoted by CNN as saying.
The World Health Organization (WHO) held a meeting of 12 countries in Tokyo to address the concern of antimicrobial resistance (AMR) in April.
"Antibiotic resistance is one of the biggest threats to human health today. Having effective antimicrobials is also critical to the social and economic development of nations. We have a limited window of opportunity to take action and avoid a post-antibiotic era," Shin Young-soo, WHO Regional Director for the Western Pacific, said.