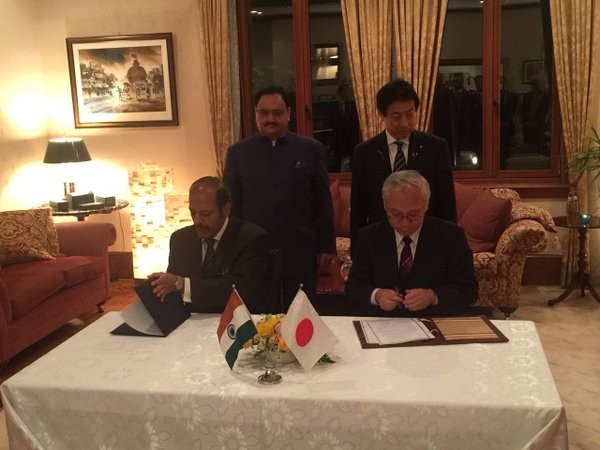 India and Japan signed a letter of intent for research and surveillance on antimicrobial resistance (AMR) on the sidelines of a meeting attended by the health ministers from 12 countries of the Asia-Pacific region, along with the representatives of the World Health Organization (WHO) in Tokyo on Saturday.
The letter, signed by the Indian Council of Medical Research (ICMR) and Department of Bacteriology, National Institute of Infectious Diseases (NIID), Japan includes development of an integrated surveillance programme covering epidemiology (public health) data and genomic data of antimicrobial resistance in each country, an official statement said.
The countries have also agreed to exchange information of molecular and public health data on AMR.
AMR is the resistance infectious organisms develop to antibiotics, which are designed to kill them as per Centers for Disease Control and Prevention. AMR thus renders antibiotics ineffective, proving to be both a social and economic concern.
The Indian Health Minister, JP Nadda, said the collaboration will further help in deepening the relations between the two countries in research and development in scientific areas, particularly public health.
Health ministers from India, Australia, Bangladesh, China, Indonesia, Japan, Malaysia, Myanmar, Philippines, Republic of Korea, Thailand and Vietnam agreed to strengthen the regulatory mechanism for antibiotics manufacture, sale, purchase and use in their respective countries. The ministers discussed the strategy aimed to combat the increasing influence of antimicrobial resistance (AMR) across the world, a WHO statement said. The ministers also vowed to put in place a research and development system for new antibiotics diagnostic tests, vaccines and other technologies.
The ministerial meeting followed a two-day brainstorming session among experts and organisations representing public health, agriculture, and animal health, which was organised by the Japanese government in collaboration with the Food and Agriculture Organization of the United Nations and the World Organisation for Animal Health.
"Antibiotic resistance is one of the biggest threats to human health today. Having effective antimicrobials is also critical to the social and economic development of nations. We have a limited window of opportunity to take action and avoid a post-antibiotic era," Shin Young-soo, WHO Regional Director for the Western Pacific, said.
People of the Asia Pacific region are at higher risk for drug-resistant infections, evident by the spread of multidrug resistant strains of malaria and tuberculosis. The reasons for increasing number of AMRC cases in these countries could be the rapid economic development and socio-demographic and cultural changes, coupled with the health status, according to the WHO.
"AMR is a threat to global security and economic stability. It is a looming health and economic crisis that requires both global and local solutions. Since drug resistant genes can travel, countries with higher levels of economic and social organisation have a stake in the success of measures taken by less developed countries. In the fight against antimicrobial resistance, we are only as strong as the weakest link," Poonam Khetrapal Singh, WHO Regional Director for South-East Asia, said.