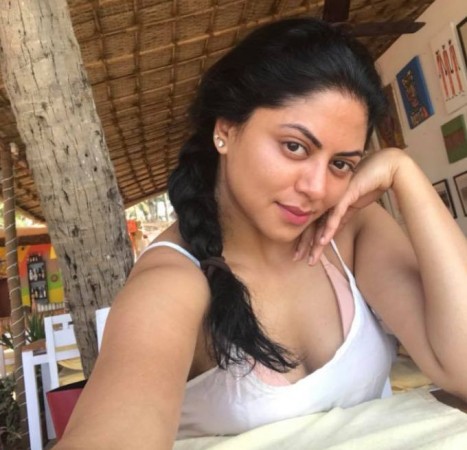 TV actress Kavita Kaushik has decided to quit Facebook as she believes it is a "time guzzling monster". In a rather angry post, Kavita narrated her issues with Facebook following which she bid adieu to it with the "F" word.
According to Kavita, the social media platform has increasingly become more disturbing due to the negative stuff posted on it. She also talked about coming across morphed nude pictures, apparently of herself, on Facebook.
The FIR actress in the post stressed that she would now onwards prefer to socialise with people in person rather than on virtual world.
Below is Kavita's post on Facebook:
"Facebook is a time guzzling monster where friends seem to be arguing strangers, colleagues seem to be political party candidates preparing to take over the country cos change toh hone se rahi , I swear IL end up getting a huge dog into my flat and give it the dullest life If I see one more dog video! and a place where one gets to see morphed nudes of yourself if one is an actress ! All this would've hooked me a couple of years back (not the morphed pics that always makes me livid) but now somehow it seems to have become an assault to my sense of taste, time and attention ,So I really think I'm a misfit here. Clear the clutter is my new thing you can call it a fad , call it anything behind me those who wanna cos I am out , any of you who genuinely gives a f**k has my number , call me come over there's always food n drinks at home we can socialise n talk about anything ! anytime! And have way more fun I assure u, so Fu FB ! Bye doston aur parivar , mast raho"
Social media is a good platform for celebrities to connect with their fans, but it often turns disturbing for them due to the incessant trolling that happens on it.