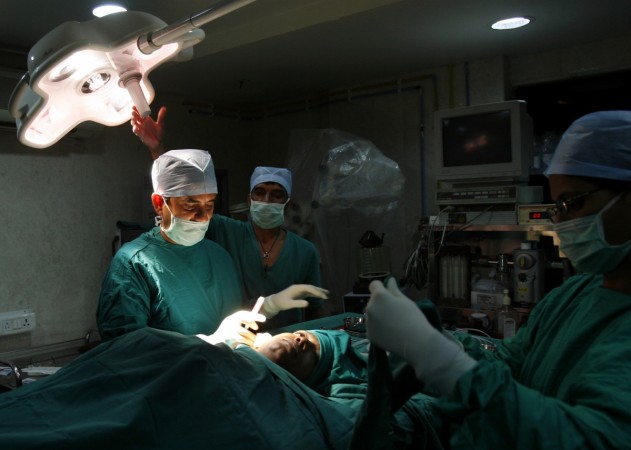 Lakshay, the five-year-old boy who slipped into coma 20 days ago after his finger surgery went wrong, was on Tuesday taken off ventilator support.
"He opened his eyes but only for a few seconds. Doctors told us there is very little chance of him recovering completely," Purushottam DS, Lakshay's father, was quoted by the Times of India as saying.
Lakshay is currently being treated in Manipal Hospital. He was initially admitted to Mallya Hospital, where he underwent plastic surgery on his injured finger on June 10, following which he slipped into coma.
The boy's family had accused the doctors at Mallya Hospital of medical negligence. His father said the doctors told him Lakshay was suffering from a heart ailment. The parents denied the claim, emphasising that he was fine. The family also alleged there was some problem while administering anaesthesia.
According to the News Minute, doctors at Mallya Hospital had said Lakshay's left hand had to be operated after he injured himself while playing on a desk in his classroom in school. His middle finger had to be amputated while surgery was suggested to save the ring finger.
"Three hours before he went into surgery he was playing. There was nothing wrong with him," His father Purushottam was quoted by the News Minute as saying. Hours after the surgery, Lakshay slipped into coma.
"The boy is suffering from significant neurological deficit," doctors at Manipal Hospital were quoted by TOI as saying. Sources from the hospital also said the Karnataka State Commisson for Protection of Child Rights (KSCPCR) had asked for a report on Lakshay's health condition and medical history which was provided.
The commisson is also in touch with the boy's father.