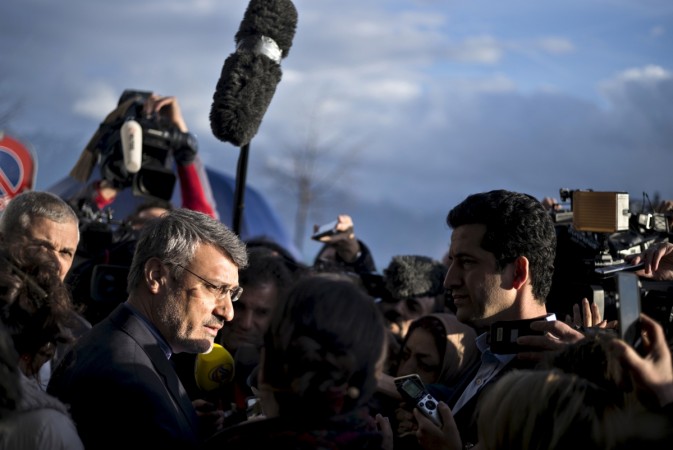 Analysts have become more pessimistic on the outlook for crude oil as prices have plunged with reports surfacing regarding Iran and six world powers reaching a preliminary agreement on the decade-long dispute over Tehran's nuclear programme.
However, both the parties still have to come out with a comprehensive agreement by 30 June, which is the final deadline. A final deal would lift the international sanctions imposed on Iran allowing the country to export oil.
Though the oil exports from Iran will not start flowing into the global markets immediately, the supply from the country could add 1 million barrels per day to already over-supplied market once the sanctions are eased.
"The Iran nuclear deal is a massive blow for the oil price and we could see the crude-oil price falling to $30 very easily. This deal actually represents 1 million barrels a day of extra oil on the market so net effect on the supply equation will be nearly 2 million [barrels a day]. Now we will have serious trouble with the storage and the shares for such companies could inflate even higher," said Naeem Aslam, chief market analyst at AvaTrade, to MarketWatch.
Crude oil prices declined by around 50 percent since June, last year, on concerns of global supply glut, which is being aggravated by rising oil production in the US.
According to US Energy Information Administration, total commercial crude oil inventories in the country surged to 471.4 million barrels for the week ending 28 March, the highest level in 80 years.
"The onus for restoring the oil price back to equilibrium lies squarely on the shoulders of countries like the US and not on the Organization of the Petroleum Exporting Countries (OPEC)," said Michele Della Vigna, head of European energy research at Goldman Sachs, to CNBC.
Iranian oil exports have fallen by more than a million barrels per day following the sanctions by the US and European Union in mid-2012.
"If they are going to lift the oil sanction, that would be definitely bearish," said Phil Flynn, senior market analyst at the Price Futures Group in Chicago, to Bloomberg.
OPEC is expected to hold a meeting in June and a decision to keep cartel's output unchanged could become another headwind for oil prices to rise.