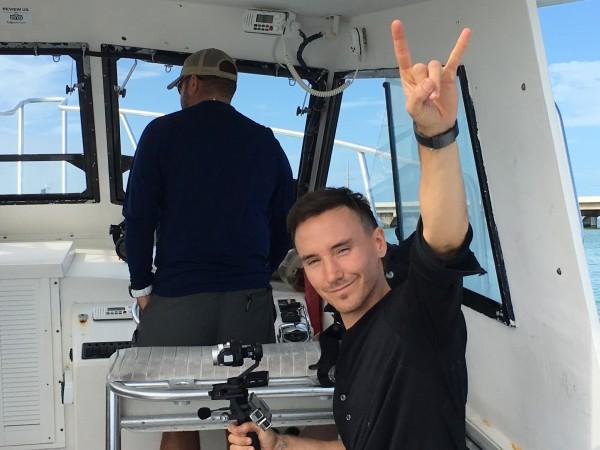 Canadian filmmaker and marine biologist Rob Stewart has been found dead off the coast of Florida. The filmmaker, 37, went missing on Tuesday after he went for a deep-sea scuba diving session.
Also Read: Actress Mary Tyler Moore dies
The coast guard confirmed in a tweet that Stewart's body was found at a depth of 220 feet. "Body of diver Mr Stewart reportedly found @ depth of 220 ft by ROV assist to Key Largo Vol Fire Dept," USCG Southeast tweet read.
Stewart went for scuba diving to shoot for the sequel to his documentary Sharkwater. He, along with his partner, went underwater in search of a rare fish -- sawfish. He took the deepest dive, resurfaced and gave an Ok signal to the crew, but his partner began to lose consciousnesses. While the crew was busy saving his partner's life, he vanished and was nowhere to be found. The coast guard volunteers searched for him for three days and on Friday his body was found off the Florida Keys.
His family confirmed the news and issued a statement saying that he has been found peacefully in the ocean. "It's with a heavy heart that we share that Rob has been found peacefully in the ocean," the filmmaker's sister, Alexandra Stewart, posted issued a statement on her Facebook page.
"We are so deeply grateful to everyone who helped with the search and find comfort that Rob passed doing what he loved. We are working on how best to honour his incredible work and my family asks that everyone give us some private time to grieve."
Stewart is known for the documentary Sharkwater, which was released in 2006. The documentary is based on global shark hunting and how it is affecting the ocean ecosystem. The documentary helped get shark finning banned worldwide.