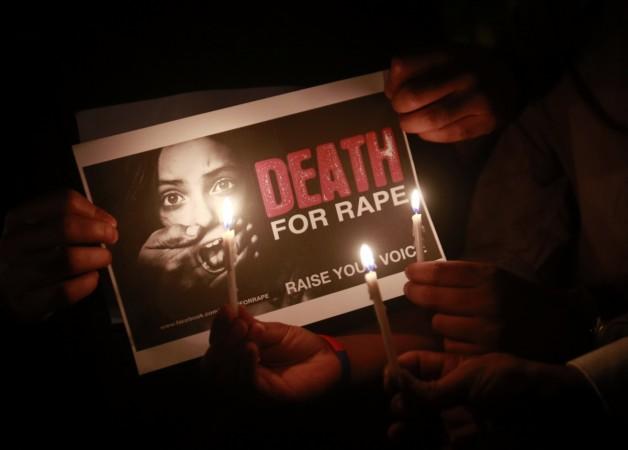 Despite India's efforts to ban the documentary on 16 December rape victim 'India's Daughter' at an international level, BBC went on to telecast the controversial film on Thursday morning, claiming that it was made with full support of the family.
Reacting to the situation, Home Minister Rajnath Singh said that the film should not have been aired and that terms had been violated. A copy of the order prohibiting airing of the film has been sent to BBC.
In earlier developments, the United Nations has issued a statement saying: "Men need to get involved in halting violence against women; gang rape, convict blaming victim unspeakable."
Meanwhile, speaking to NDTV on the prohibitory order against the film, Nirbhaya's father Badrinath Singh said that as far as banning of the film in India was concerned, it was the government's decision and they knew best what was in the interest of the country.
He however felt that at a personal level there was nothing wrong with the film and the move would further encourage the public to see it. Singh also said that the documentary held a mirror to the society, and raised the question: "How will 'Beti Bachao, Beti Padhao' work if daughters aren't alive?"
Nirbhaya's mother also spoke up on the issue and asked why there had been no action taken on comments made by the rapist's lawyer. She added that girls were not safe even in their schools.
Earlier on Wednesday, amid uproar in parliament over the documentary which featured one of the December 16 gang rape convicts, the home ministry on went into damage control mode, saying orders were obtained from court to restrain the broadcast of the film and promising to investigate how permission was given to interview the rapist.
The issue was raised in both houses of parliament, as members across party lines asked the government to stop the telecast of the documentary saying it insulted women, reports IANS.
"Our government condemns the incident of December 16, 2012 in the strongest possible terms and will not allow any attempt by any individual, group or organisation to leverage such unfortunate incidents for commercial benefits," Home Minister Rajnath Singh said in a statement in both houses of parliament.
The film made by British filmmaker Leslee Udwin has kicked up a storm over the interview of one of the six men who raped the 23-year-old trainee physiotherapist on 16 December, 2012 on board a moving bus in Delhi.