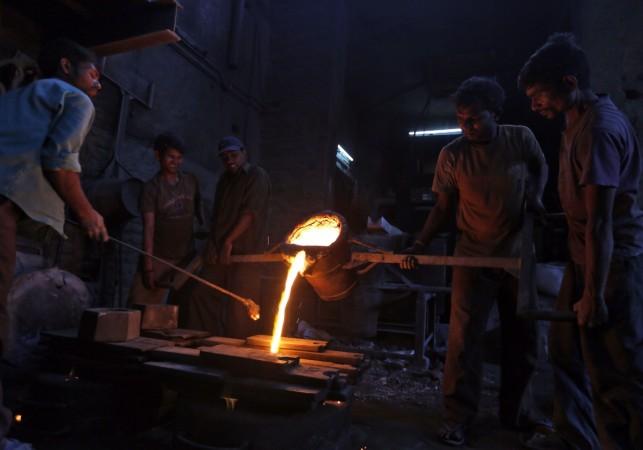 Though Indian equities continue to attract inflows from foreign institutional investors (FIIs), risk arising out of their high exposure can not be ignored, say analysts.
Equity market sentiment indicators are beginning to suggest some caution, said moneycontrol.com quoting brokerage house JP Morgan.
Compelled by the prospects of reforms and positive economic outlook, the FIIs already pumped in over $5.7 billion in Indian stocks so far this year, compared to their investment of $16 billion in 2014.
"Indian equities have been an outsized beneficiary of easy global liquidity and soft global growth.
Consequently FIIs now own 21% of Indian Equities vs. 14% pre-global financial crisis," said JP Morgan.
India's reforms and economic momentum could give plenty of growth opportunities to the country's top companies, Standard & Poor's Ratings Services said in a report released on Wednesday.
However, as the interest rate hike by the Federal Reserve is pushed back due to weak U.S.economic data, risk for India markets from monetary tightening in the U.S. has slightly reduced for now.
"FIIs have been overallocating to India. If Fed increases rates in the second half of the year. We could see volatility in flows, and some outflows could be inevitable," Vaibhav Sanghavi, managing director of Ambit Investment Advisors Pvt. Ltd., told livemint.
And yet, India remains vulnerable to any upheaval in global markets because of high exposure to Indian equities by FIIs, cautions JP Morgan.
"Interest of foreign institutional investors in India is nearing a short-term peak due to the lack of market triggers and heavy overweight positions. Although India's structural story remains compelling for long-term investors, the risk of a near-term pullback is rising," CLSA, a brokerage and investment group, told The Economic Times.
The Indian stock indices witnessed selling pressure in the past few trading sessions amid weak global cues and geo-political tensions in the Middle East. On Thursday, the benchmark indices closed at their lowest in more than 10-weeks.