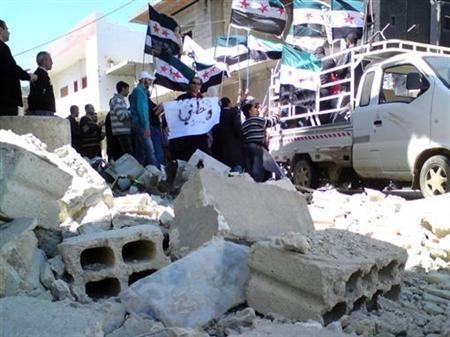 The Turkish Foreign minister has announced that after months of negotiations, the US and Turkey have reached an agreement to train and equip the Syrian rebels in fighting the ISIS.
According to the deal signed on Thursday, the US is expected to send over 400 troops to Turkey, which also includes special operation forces. Meanwhile, the Turkish capital of Ankara, which will play host, has demanded an equal role in the training mission and is expected to provide the same number of trainers as the American military, according to Reuters.
The memorandum of understanding between Turkey and US was signed by an undersecretary at the Foreign Ministry and the U.S. ambassador.
The newly developed program, which is expected to last for at least three years, will train up to 5000 rebels annually beginning with March 2015. According to the Pentagon, over 1,200 Syrian opposition fighters have the potential to be trained.
The work for the said training program has already begun in Ankara and would require modest security upgrades. "The site that they have offered is a brand new facility. It is one that we would be proud to call our own," a US official revealed.
Jordan has also agreed to provide US a newly developed training site, which is ready to use, and the site provided by Saudi Arabia can be used in 30 to 90 days. Meanwhile, the one provided by Qatar would take about six to nine months.