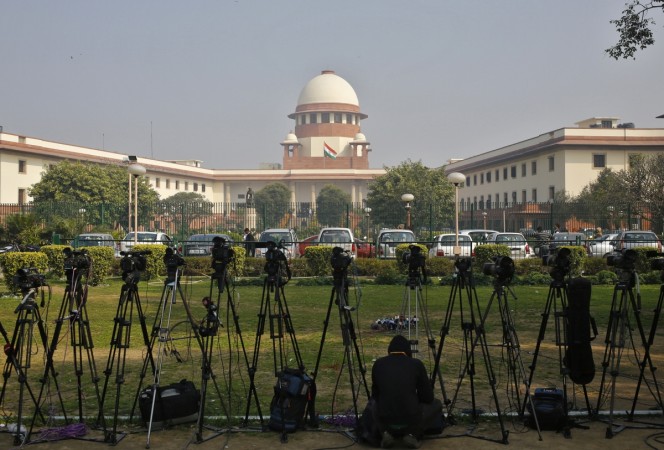 In a significant move against child labour in India, many senior Supreme Court judges on Saturday said that they would stand united with Nobel Laureate Kailash Satyarthi in his cause of securing the future of every child in the country.
Referring to the issues of child labour and trafficking as a major source of worry, the judges of the apex court said that these matters go unnoticed as steps to crack down on child exploitation has not been taken by the government.
Justice TS Thakur of Supreme Court said that the lawyers' community was ready to contribute in every possible way towards the all-round development of a child.
"As and when things come before us, we will be very keen to push it. Legally we would go to any extent to tackle the issues related to child abuse," PTI quoted him as saying.
Justice Thakur also said that every child in the country had the right to enjoy childhood and the reinstatement of this freedom is at times taken away from him/her.
At a lecture organised by the Delhi High Court Bar Association for lawyers on 'Child Rights - Protection from Abuse - Role of Judiciary' Justice Thakur said that all Indians must be made aware of the need to do away with child labour since children are considered to be the future of the country. He also stressed on the fact that encouraging child labour in the name of financial crisis should be stopped immediately.
He added that police have to be more reliable as they had a very important role to play in preventing child trafficking.
Satyarthi said that the stigma of child labour that India carries with itself could not be done away with unless some sort of a liability is set in the government and the lower court of judges, which would enable them to take immediate decisions on such issues.
"You and I can wait, but childhood cannot wait. Once it is gone, it will never come back. So it's time to rise and protect each child," Satyarthi said.
Satyarthi, who condemned the selling of children, said that India had no right to call itself a civilised society as the peril of child trafficking was becoming a big threat for the country. He added that ensuring every child is granted with his or her fundamental rights was very much the need of the hour.
Apex court judge AK Sikri said that the society as a whole had to come together to ensure safe childhood in the country. "We will do whatever we can do to protect the right of the children, who are the future of the country. But in the end, society has responsibility towards the issue," he said.