Valentine's Day 2015 won't just be about roses and chocolates. This time it's going to be whips, chains and a lot of Beyonce music playing in the background as "Fifty Shades of Grey," the movie based on E.L James' bestselling erotic novel is poised to hit theaters on 14 February.
While the movie already has a huge global fan following, Universal Studios just took the craze a notch higher by revealing two sexy new posters and a whole new trailer of the upcoming movie.
The posters are each dedicated to the two stars of the movie – Christian Grey and Anastasia Steele.
Christian Grey, played by Jamie Dornan, is all "tied up" in one poster and the picture is tentatively labelled, "I Exercise Control Over All Things."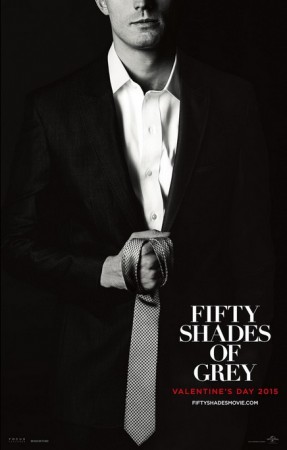 The other poster shows Anastasia Steele, played by Dakota Johnson, biting her lip and the poster has " Mr. Grey will See You Now" in white bold letters scrawled in the centre.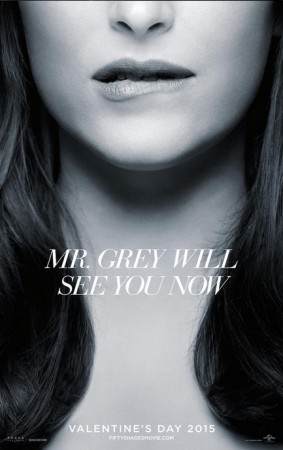 But that's just for starters.
The second trailer of "Fifty Shades of Grey" only shows some new footage. Most of it is taken from the first trailer that we've all seen earlier.
So what's different in this footage:
We get a peek at both Christian and Anastasia's wardrobe.
We learn the building that Anastasia goes into is called the "Grey House."
Christian Grey says he "is good with people."
Also Christian Grey is checking out Anastasia Steele longer than usual.
More dates and some more sex scenes.
Beyonce's "Haunted" playing throughout the trailer.
Watch it for yourself below:
The first trailer of "Fifty Shades of Grey" came out in July this year. The trailer was ridiculed for being "too graphic" and being aired on television while the "kids were still up."
Jamie Dornan explained earlier that there won't be any graphic sex scenes in the movie.
"You want to appeal to as wide an audience as possible without grossing them out, you don't want to make something gratuitous and ugly and graphic," Dornan told The Observer.
The first trailer received mixed reactions from fans. What do you think of this one?