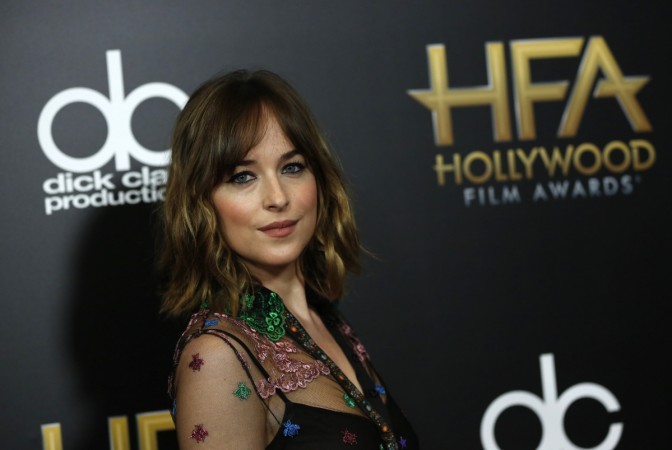 Dakota Johnson is not happy with the sex scenes she filmed with Jamie Dornan for Fifty Shades Darker, claims a new report.
Also read: Outlander Season 3 air date, spoilers: Caitriona Balfe talks print shop scene and a new Claire
According to Celeb Dirty Laundry, Johnson admitted back in April 2016 that her sex scenes was tedious work and that it was uncomfortable to film these raunchy scenes for several hours a day. "So does this mean that she's not impressed with Jamie Dornan's acting in bed? Does Dakota regret signing up for the film?," questions the gossip website.
However, according to Gossip Cop, there is no truth to CDL's allegations. The actress opened up about filming sex scenes during an interview with Vogue, saying: "Jamie and I worked so incredibly closely for so long. There were no inhibitions, and it was very honest, very trusting. But I mean, what a gamble! What if he had turned out to be a total dick? There's no makeup. There are no clothes to tell you a bit about the story. There's no jewelry to give you a clue about social status. So it becomes purely about the performance."
In the same interview she also opened up about nudity, saying she has a European mindset. "Will I stop doing nude scenes when my boobs start sagging? I don't know. Maybe I have more of a European mind-set about these things. I don't want to see someone wearing a bra and underwear in a sex scene. Let's be honest about it. People are naked when they f**k."
Fifty Shades Darker will hit theatres in February. The story based on British author EL James' book by the same name will pick up immediately following the events of Fifty Shades of Grey. Viewers will see Christian trying to entice Anastasia back into his life with the promise of engaging in a normal romantic relationship.