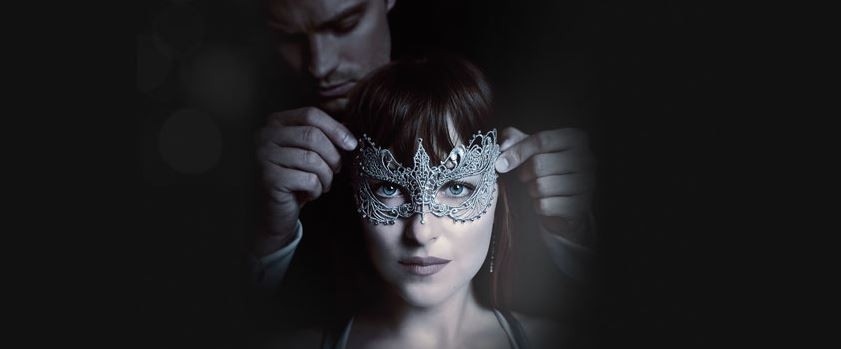 As expected, erotic thriller Fifty Shades Darker is dominating the worldwide box office centres. Fifty Shades Darker, starring Dakota Johnson and Jamie Dornan, has raked in approximately $22.4 million at the international box office.
Also Read: Here is what critics have to say about Jamie Dornan and Dakota Johnson-starrer Fifty Shades Darker
This week, the R-rated film was released in around 37 offshore markets, which will go up to 50 markets by the weekend. Out of the 37 markets, the film topped in 36 markets. According to Deadline, the film topped the box office with 50 percent market share.
At the Australian box office, Fifty Shades Darker minted $2.1M and 55 percent market share. The $2.1 million collection includes Wednesday night previews. Fifty Shades Darker recorded the second biggest opening at the Australian box office for an R-rated film and also the second biggest for Universal Studios.
Jamie and Dakota starrer also broke records in Argentina with its phenomenal box office collection. The film earned $2M on its opening day, which is the biggest first-day collection of this year, at the box office in Brazil.
The film is also creating magic at the box office in France. Fifty Shades Darker topped at the box office with $1.9M collection on its first day, the entertainment daily reported. In Germany, the film opened with an impressive $1.4M collection, while in Italy it earned $1.6M.
Fifty Shades Darker also topped the box office markets in Netherlands, Philippines, and Russia.
According to Forbes, the erotic thriller earned an impressive $5.72M in Thursday preview. The paid preview collection of the film is lower than the first instalment, Fifty Shades of Grey, but it is not far behind. Fifty Shades of Grey, which is one of the biggest R-rated box office hit, earned $8.6M in Thursday previews.
Meanwhile, the film is expected to have a good opening at the US-Canada box office. Sources close to the film are expecting the film to open with $40 million collection, but the preview collections hint that the opening might be bigger than the expected.