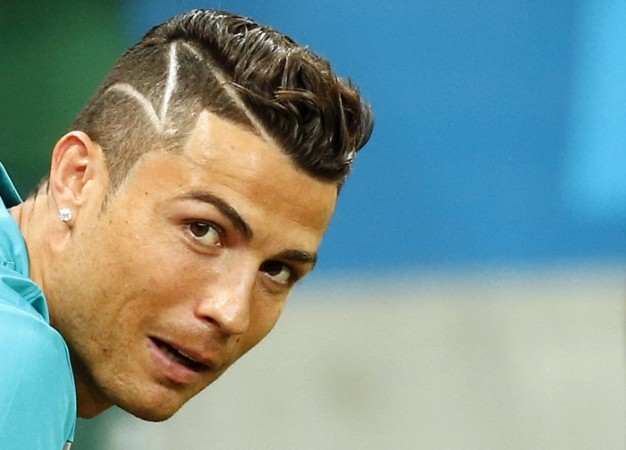 Portugal midfielder Raul Meireles has revealed that their star striker Cristiano Ronaldo is fit to take the field against the United States in their second group match at the Arena Amazonia on Sunday.
Ronaldo, who is nursing a knee injury, trained with his teammates and attempted several drills in the practice session. The Real Madrid forward looked unaffected by the injury but he had a wrapping below his left knee.
"He trains everyday with all of us, so Cristiano is fit to play," Meireles said. "That's all I can say."
Meanwhile, Portugal coach Paulo Bento stressed that though Ronaldo is an important player there is not additional pressure on the 29-year-old and he is being treated normally by the team.
"When I took the job I said I'd never put the responsibility for solving problems on his (Ronaldo's) shoulders or those of any other player," Bento said. "That's my issue. He's an important player for the team but I don't think he's got any more pressure than before."
"He's treated normally. We have one of the best players in the world but there are others to support him. If we had only the best players in the world, we wouldn't go very far."
After being hammered 4-0 in the first game by Germany, Portugal are now in a must-win situation against USA. And Bento has warned his players to pack their bags, if they fail to win. He added that the players have to remain confident and lift their game for the crucial fixture.
"The situation is very simple: either we win or we start to pack our bags. If it's a draw, it's the same. That's not a scenario the Portuguese are used to.
"When you need to react, I think we're good. I truly believe and the players have to convince themselves too. The merit is all theirs. I only have a little. Now they have to fight to improve their credit. We need a team that is confident in itself and able to control the different aspects of the match."
However, Portugal's preparations have been far from ideal as they have been hit by injuries to Fabio Coentrao and Hugo Almeida. Almeida picked up a muscular injury, while Coentrao suffered a hamstring pull against Germany and both have been ruled out of the rest of the group games.
Pepe is also unavailable for selection because of a suspension, following his red card for headbutting Thomas Muller in the last game.