https://data1.ibtimes.co.in/en/full/691008/iranian-women-allowed-watch-fifa-world-cup-tehran-stadium-historic-move.jpg
https://data1.ibtimes.co.in/en/full/691008/iranian-women-allowed-watch-fifa-world-cup-tehran-stadium-historic-move.jpg
Hundreds of Iranian women flocked to the Azadi Stadium in Tehran, the capital province of Iran, on Wednesday, June 20, to watch a televised screening of the national team's Fifa World Cup tie against Spain.
Ever since the Iranian revolution in 1979, women in the Islamic Republic were kept from entering stadiums as it was believed that they needed protection from the masculine environment during all-male sporting events.
Iran had remained the only country participating in the global sporting spectacle in Russia to ban women from attending sporting events. Saudi Arabia had lifted a similar ban only earlier this year.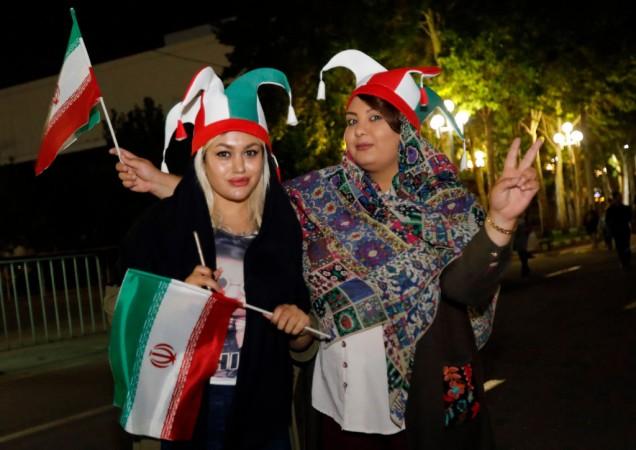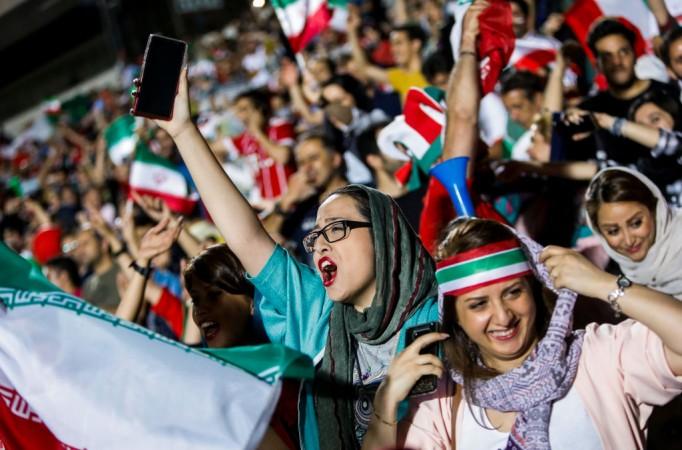 Voice from St. Petersburg heard?
The historic move comes after a lot of Iranian football fans, including women, protested against the decades-old rule at the Krestovsky Stadium in St. Petersburg during Iran's Group B win over Morocco last Friday, June 15. Banners were put up and slogans were raised in support of the Iranian women at the cultural capital of Russia.
Tehran's provincial council had made the decision on Wednesday morning to allow female fans into the Azadi Stadium.
However, there was last-minute drama outside the biggest stadium of the province as police initially blocked the fans from entering the venue. However, Interior Minister Abdolreza Rahmani Fazli intervened to ensure the event went on as scheduled, according to Bleacher Report.
rare moment for Iranian women to be allowed into this big stadium, after the Interior Minister stepped in & ordered the police to get along. tho many alrdy left the evnt or decided to not go there as police was not allowing ppl over the last couple of hrs.pic.twitter.com/HmOA1iBPnP

— Hadi Nili (@HadiNili) June 20, 2018
Meanwhile, Iran's state news agency said on Wednesday that the decision to let women into the stadium was only for Wednesday's tie.
However, the Iranians and Spanish captain Sergio Ramos hopes it's the first of many such occasions.
'It was incredible'
British-Iranian student Ghoncheh Ghavami, who was infamously detained in 2015 for attending a volleyball match, was part of the crowd at the Azadi Stadium on Wednesday.
"It was incredible, the first time we saw the stadium there were 100,000 people present. The space was great. Even after the end of the game, people continued to stay in the stadium," Ghavami said, as quoted by NBC News.
Notably, Iran captain Masoud Shojaei was one of the vocal supporters of protest against the stadium ban. He had called on president Hassan Rouhani to lift the ban after the Asian side qualified for the World Cup finals in 2017.
Iran, who are sitting at the third spot of the Group B table with three points from two matches, face a must-win situation when they take on European champions Portugal on Monday, June 24.