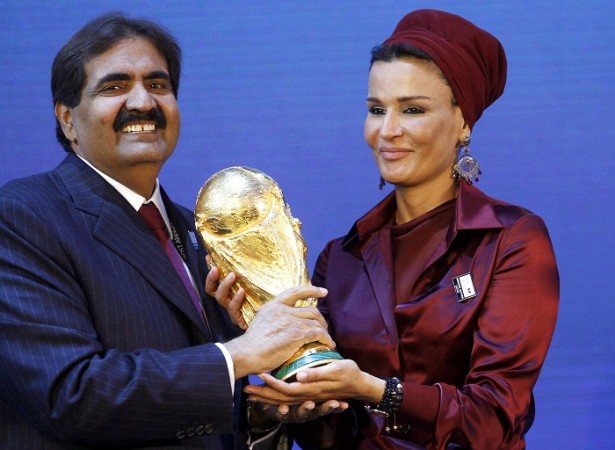 At a time when Qatar is facing perhaps its biggest diplomatic challenge in the form of a boycott from several Arab countries, the tiny West Asian state now finds itself at the receiving end in another major development, this time in connection with the Fifa World Cup football which it is set to host in 2022.
According to a report published by German tabloid Bild on Monday, June 26, Qatar and Fifa had indulged in corruption during and after the bidding process of the 2022 edition of the tournament. Bild published the first of a series of extracts from a 400-plus page report which was written by Michael Garcia, the former Fifa independent ethics investigator, in 2014.
One of the extracts said that those who wanted to see the World Cup being played in Qatar "served to undermine the integrity of the bidding process". The report made a mention about the role played by the Qatar-based Aspire Academy, one of the biggest sports academies in the world that works on developing athletes from that country.
It was also stated in the report that three executive members of the Fifa were taken to Rio by a private jet by Qatar's football association ahead of the voting for the hosting of the 2018 and 2022 editions. Besides, the 10-year-old daughter of a Fifa official reportedly received £2 million in her bank account months after the voting took place. Also, the husband of one of the closest aides of disgraced former Fifa president Sepp Blatter was reportedly given a contract in Qatar for his construction firm.
However, Peter Rossberg, the Bild journalist who got a copy of the report, said in a Facebook post that the report did not make it evident that the World Cup in Qatar was bought, adding that a different conclusion was not likely.