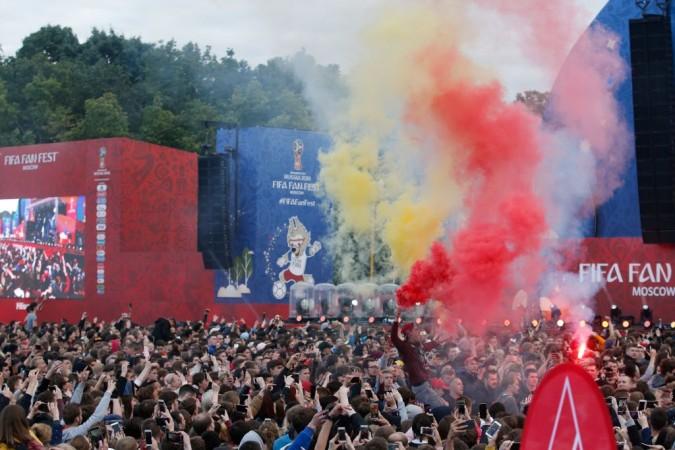 Hello and welcome to the highlights of the opening ceremony of Fifa World Cup 2018 from the 80,000-seater Luzhniki Stadium in Russia.
Live Updates
2018-06-1420:36 (IST)
Fifa president Gianni Infantino has to say this
With that, we come to the close of what was a short and dull opening ceremony in Moscow. Thanks for joining us. You can follow the live updates of the tournament opener between Russia and Saudi Arabia here.
Russian president Vladimir Putin and Fifa president Gianni Infantino made short speeches ahead of the kick-off.
Infantino started by addressing the crowd in Russian.
Infantino: "Football will conquer Russia and through Russia, football will conquer the entire world."
Here are some photos from the opening ceremony that will only be remembered for its pointlessness.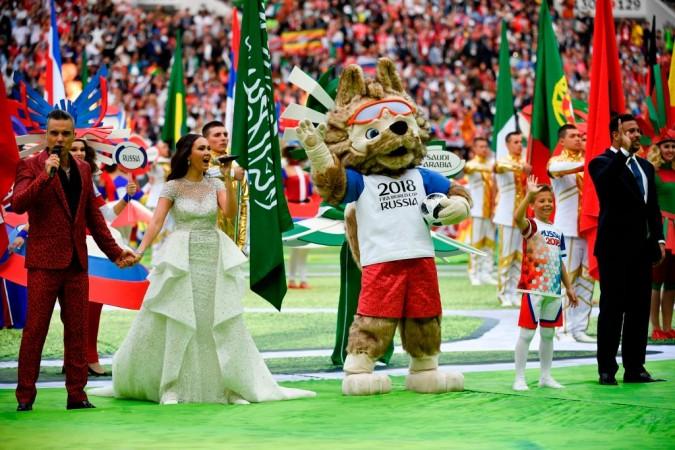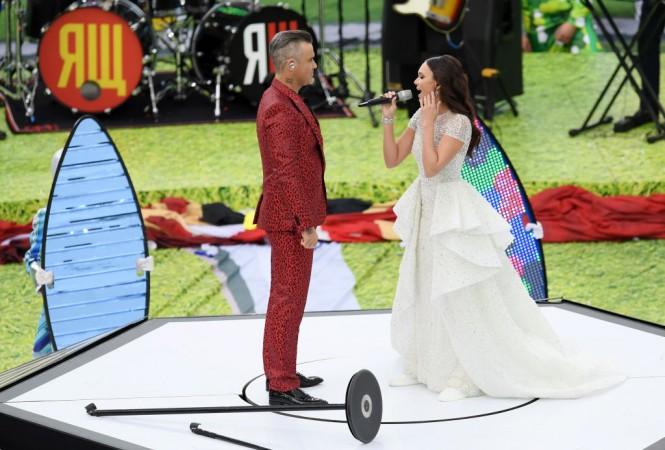 2018-06-1420:28 (IST)
Ronaldo takes first kick of Telstar 18, the match ball
Ronaldo takes the first kick of the official match ball, Telstar 18. The Brazilian football giant passes the ball to official mascot Zabivaka.
2018-06-1420:19 (IST)
Aida Garifullina joins Williams as Luzhniki Stadium wears a celebratory look
Williams is accompanied by dancers. The pop icon, in a sparkly red blazer. He sings "Feel'" now.
It's time for "Angels" now while Russian soprano Aida Garifullina joins Williams now. A firebird had entered the pitch and had unveiled her to the crowd.
32 pairs of dancers, each representing a team at the World Cup, have joined the two singers.
2018-06-1420:12 (IST)
Robbie Williams gets the opening ceremony underway in Moscow
Robbie Williams and Ronaldo enter the Luzhniki Stadium and a kid is holding both of their hands. The British pop artist begins with "Let Me Entertain You". The man has to as there is hardly any excitement about the opening fixture between the hosts and Saudi Arabia.
2018-06-1419:40 (IST)
Luzhniki Stadium is gearing up for the opening ceremony
The 80,000-seater Luzhniki Stadium is gearing up for the curtain-raiser. Football fans in Moscow are making their way into the stadium.
2018-06-1418:27 (IST)
Who will the tournament opener in Moscow?
The opening ceremony will be followed by the first match of the tournament between hosts Russia and Saudi Arabia.
Here's our preview of the match.
Who do you think will make a winning start today?
2018-06-1418:22 (IST)
Will Smith and Nicky Jam to perform official World Cup song
By this time, you would have head the official World Cup 2018 song, "Live it Up". If not, you will be able to listen to it as Hollywood star Will Smith and Nicky Jam are going to perform live in Moscow.
Here's the original version of the song.
2018-06-1418:19 (IST)
Robbie Williams not to perform 'Party Like A Russian'
British pop star Robbie Williams, who will be headlining the opening ceremony has confirmed he will not perform his 2016 hit song "Party Like A Russian".
Speaking after a rehearsal for the show, he said he will instead perform "a medley, a smorgasbord of my greatest hits", according to Reuters.
Pro-Kremlin media outlets were critical had been critical of the song, which was seemingly seen as a dig at Russian president Vladimir Putin.
2018-06-1418:10 (IST)
Fifa World Cup 2018 to kickstart with star-studded curtain raiser
The curtain raiser of the quadrennial football spectacle, to be played between June 14 and July 15, features some of the biggest names from the music and entertainment industry, including pop star Robbie Williams and Hollywood actor Will Smith.
Brazil's two-time World Cup champion Ronaldo will also be sharing the stage with Williams and popular Russian soprano Aida Garifullina.
Russian President Vladimir Putin will also be attending the ceremony along with several foreign leaders and officials.