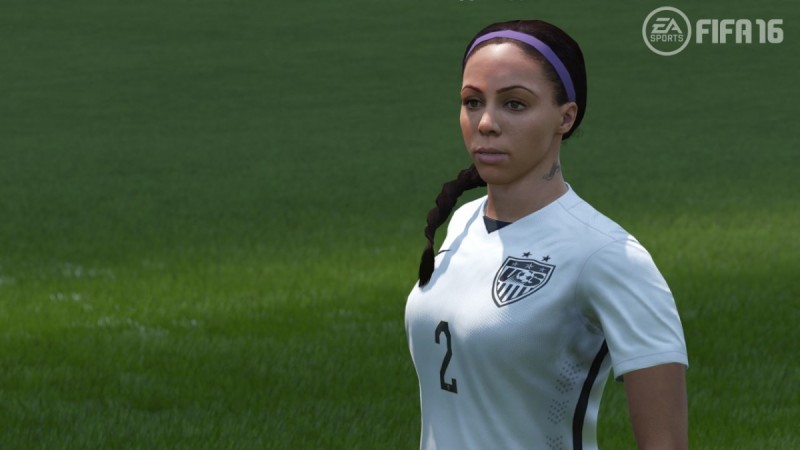 In a move that has surprised many fans, EA announced that it had to pull out 13 of the players from the women's national team in FIFA 16, after creating history by including woman football players in the upcoming game.
An EA post explained the reason behind the decision. "The NCAA recently informed EA SPORTS that these 13 student-athletes would be risking their eligibility for collegiate athletics by being included in FIFA 16," EA said.
EA also said that though it was unhappy with the NCAA's diktat, it had to comply so as to not jeopardise the career of the women football players. "We do not agree with this position. All rights were secured following standard protocol with national governing bodies and federations, and none of these NCAA student-athletes or potential student athletes were to be individually compensated by EA Sports for their inclusion in the game," it said.
The list includes six from Canada, six from Spain and one from Mexico. Polygon reported that these players will now be replaced by players lower than in the chart.
The game has already been made available to Xbox One owners who have subscribed to EA Access. Previously, it had cost EA $40 million in settlement to pay players for appearing in college football and basketball video games.
FIFA 16 will be released on 22 September, 2015 for PS3, PS4, Xbox 360, Xbox One and PC.
EA also provided the list of players removed in FIFA 16 due to the NCAA's decision:
Kadeisha Buchanan, Canada – plays for West Virginia
Jessie Fleming, Canada – not yet enrolled; verbal commitment to UCLA
Ashley Lawrence, Canada – plays for West Virginia
Janine Beckie, Canada – plays for Texas Tech
Rebecca Quinn, Canada – plays for Duke
Sura Yekka, Canada – plays for Michigan
Celia Jimenez, Spain – plays for Alabama
Tanya Samarzich, Mexico – plays for Kentucky
Greta Espinoza, Mexico – plays for Oregon State
Christina Murillo, Mexico – plays for Michigan
Amanda Perez, Mexico – plays for Washington
Emily Alvarado, Mexico – not yet enrolled; verbal commitment to TCU
Maria Sanchez, Mexico – plays for Southern California