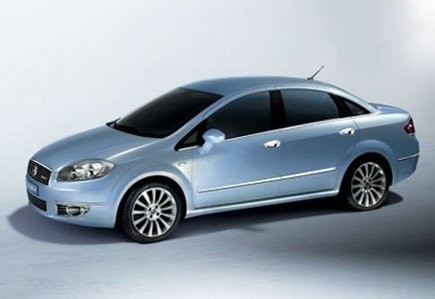 Fiat Group Automobiles India Private Limited, subsidiary of Italian automobile giant Fiat, will likely launch its much awaited mid-size sedan Linea T- Jet in India on 10 June.
The company, looking to expand its foothold in the Indian market, was expected to bring the Linea T-Jet earlier in March. But the re-launch of the vehicle was delayed for a few months. According to the latest date announced by the company, the powerful version of Linea T-Jet will get unveiled in the country on Monday (10 June).
Under the hood, the upcoming Fiat Linea T-Jet is expected to pack 1.4 litre 1368 cc, 4-cylinde r turbocharged petrol engine which churns out peak power outputs of 112.5 bhp at 5,000 rpm and 207 Nm of torque at 2,200 rpm. The drivetrain of the vehicle will be a five-speed manual transmission system.
The mid-sized sedan is likely to house all the premium and luxurious comforts which include leather seats, infotainment system, sporty alloy wheels, automatic climate control, GPS and satellite navigation. Although the cost of the car is yet to be revealed, some reports suggest that the car will fall in the affordable price bracket, as the Fiat Linea T-Jet is the cheapest turbo-charged petrol sedan in the market.
Fiat India hopes to get new traction in the Indian market with the re-launch of Linea sedan. The company currently sells two models in India - the Punto premium hatchback and Linea mid-size saloon. Fiat is also rumoured to launch its Punto Abarth hatchback during Diwali festival season this year.