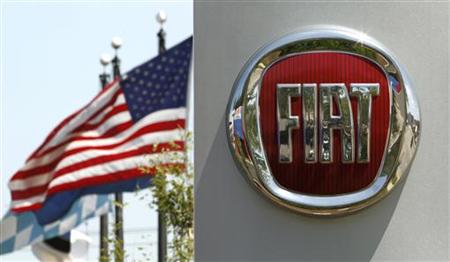 Italian automobile giant Fiat is all set to create another benchmark in the Indian market with its third scripted comeback over the next four years.
The company will roll out its iconic jeep Cherokee and Wrangler next year in India as part of its plan to line up a dozen models in the coming years. Fiat, which has the history of two failed alliance in the country - one with the Mahindras and then with Premier Automobiles, currently sells only two car models. One of its oldest foreign brands for India still dwells upon a market share of 0.5 percent. The company in May called off its partnership with Tata after witnessing a decline in sales.
"Our vision for this market will revolve around a three- pronged strategy. First, introduction of new vehicles that will include the Jeep brand. Second, the expansion of our independent dealers and finally strong marketing initiatives," said Mike Manley ,Fiat-Chrysler Asia Pacific COO and President and Chief Executive for jeep brand at the Chrysler group according to Press trust of India.
He also said that the company will launch B-segment (compact) SUV followed by one in the larger C-segment in the first quarter of 2015 and 2016. In addition to this, the company has plans to introduce racing car brand Abarth in the following year. Cherokee and Wrangler will be marketed as directly imported vehicles while the SUVs will be assembled at the Tata-Fiat Ranjangaon plant.
Over the next four year Fiat will roll out twelve vehicles, including two international jeep models and two local models. At present, the jeep market of the country is predominantly in the hands of Mahindra and Tata.
"Our goal is to reach 5 per cent market share in the foreseeable future from a paltry 0.7 per cent in 2011," Manley added.
The company's jeep brands are currently available across 120 countries. In India, the initial distribution of jeep will be done through 25 exclusive outlets in Metros.
"Fiat will very much concentrate on B and C segment. For Jeep, we have a full range of SUV products. For us, the introduction of Jeep Cherokee and Wrangler is a great way for us to launch our brand, these are two icons of our brand, that will give us the D SUV and E SUV in the market," added Manley.