Ferrari SUV — the concept is not new. The rumours about a Prancing Horse-badge utility vehicle emerged soon after the rival Lamborghini unveiled Urus concept in 2012. Ferrari denied the possibility of an SUV all these years insisting sports cars are their DNA and they will not dilute it. However, emerging reports confirm Ferrari is dead serious about an SUV.
During a speech at New York Stock Exchange on Monday, Fiat Chrysler Automobiles (parent of Ferrari) boss Sergio Marchionne confirmed that an SUV from Ferrari is under works, reports Bloomberg. The Maranello-based car company will take the final decision to go ahead with the SUV production plan in about 30 months from now.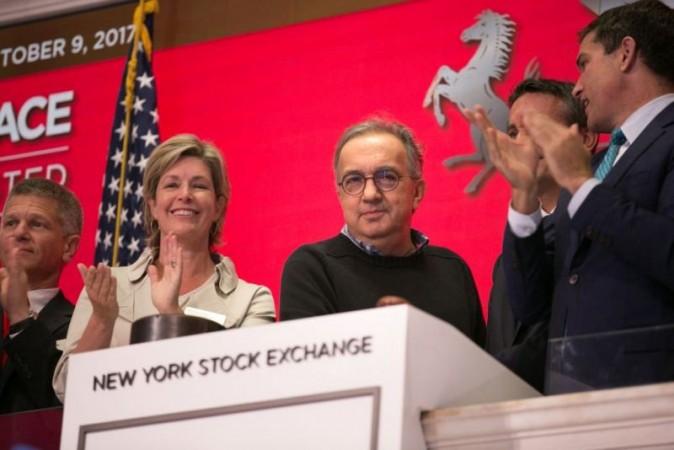 In a typical Ferrari style, the utility vehicle will be called FUV (Ferrari Utility Vehicle). "We're dead serious about this," the publication quoted Marchionne as saying. "We need to learn how to master this whole new relationship between exclusivity and scarcity of product, then we're going to balance this desire to grow with a widening of the product portfolio."
Marchionne also confirmed that the FUV will be a four-door model and it will be limited in numbers to preserve the exclusivity of the vehicle. More clarity on the model may unfold during the first quarter of next year when Ferrari will present a new five-year plan that runs till 2022.
An SUV is definitely a major risk for the Italian sports car brand. Ferrari is known for supercars with their sheer speed, aerodynamic stance, seamless power delivery and raucous exhaust note. They are the master in making sports cars while SUV space is an uncharted territory. If Ferrari manages to pull it off successfully, the FUV will be a major milestone in the company's 70-year-old history.
The rise of super luxury SUVs

While Ferrari is just stepping into the super-luxury SUV space, many of its rivals have already launched models or currently in the final stage of production. Bentley has already launched the Bentayga while Rolls-Royce Project Cullinan and Aston Martin DBX are in the works. Meanwhile, Ferrari's arch-rival Lamborghini will unveil production spec Urus SUV in December 2017.
Source: Bloomberg