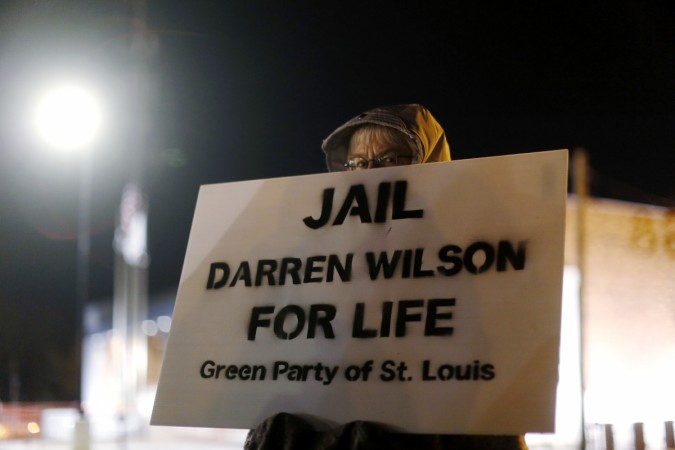 Ferguson police officer Darren Wilson will not face any criminal charges in the shooting of unarmed black teenager Michael Brown in August.
The grand jury's decision late on Monday not to indict the white police officer immediately gave rise to anger and disappointment among the local community that spearheaded protests in the wake of the killing.
St. Louis County prosecutor Robert McCulloch said that members of the grand jury did not find any probable cause to file charges against Officer Wilson, The New York Times reported.
The verdict has been long awaited following massive protests against the killing of Brown, who was shot six times by the officer, in what several protests claimed was a racist attack.
Brown's family and supporters were shocked at the verdict, though the attorney for the family said "the jury was not inclined to indict on any charges".
"We are profoundly disappointed that the killer of our child will not face the consequence of his actions. While we understand that many others share our pain, we ask that you channel your frustration in ways that will make a positive change. We need to work together to fix the system that allowed this to happen," Brown's family said in a statement.
Twitter was abuzz with the trend #FergusonDecision, and twitterati expressed their reaction to the jury's verdict.
Racism is still a huge issue in the US regardless of whether or not the #FergusonDecision was made based on those grounds. And that's sad.

— Jeannette Stewart (@stewart_littlee) November 25, 2014
LITERALLY 9 PEOPLE ONT HE JURY WERE WHITE AS IF THATS NOT GOIGN TO AFFECT THE DECISION AT ALL #FergusonDecision — emoarlin (@troylerist) November 25, 2014
To serve and protect who? #FergusonDecision

— Jamira Burley (@JamiraBurley) November 25, 2014