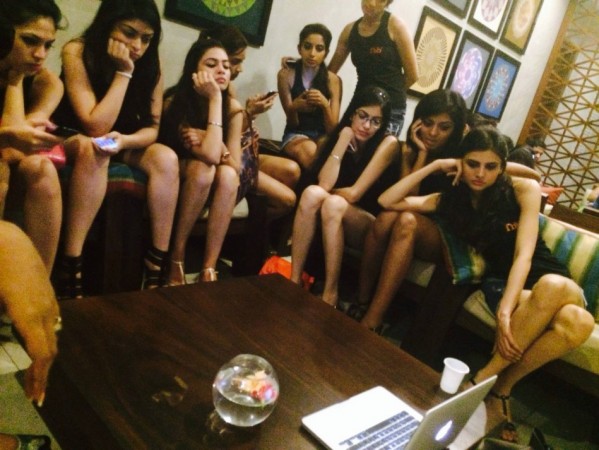 The 51st edition of the annual Femina Miss India beauty pageant will be held outside India for the first time as Sri Lanka is set to host the 2014 pageant.
"For the first time after 50 years of the pageant, we have decided to hold a segment outside India," Rohit Gopakumar, COO of Times group in India, told Sunday Times Sri Lanka.
The finalists arrived in Sri Lanka on Tuesday and will be in the country for around a week. The contestants will be staying at the Cinnamon Hotels & Resorts.
The 25 finalists will engage in several activities, including visits to historical sights, water sports and a 'Gala fashion show' at Cinnamon Grand Colombo during their week stay, according to Sunday Times Sri Lanka.
The official trainer SuhasLele, Sabira Merchant, Richefeel and Samir Purohit will train the top 25 contestants to compete in the beauty competition.
The winner of Miss India title will represent India at the Miss World pageant, while the first runnerup will compete for Miss Earth title and the second runnerup will compete for Miss Supranational.
The grand finale of the national beauty pageant will take place on 5 April in Mumbai, where the finalists will compete for a number of distinct awards.
Here is the list of top 25 contestants who will compete for the Miss India title.
1. Aarpita Kaur
2. Aditi Vats
3. Amarjot Kaur
4. Aradhana Nayar
5. Arissa Khan
6. Ashwati Ramesh
7. Charmaine Sequeira
8. Deepti Sati
9. Gail D'silva
10. Irshikaa Mehrotra
11. Jantee Hazarika
12. Jhataleka Malhotra
13. Koyal Rana
14. Lopamudra Raut
15. Malati Chahar
16. Mansi Grewal
17. Medhini Igoor
18. Nikhila Nandgopal
19. Sahithya Jagannathan
20. Sanjana Ganesan
21. Simran Khandelwal
22. Sonal Rihani
23. TJ Bhanu
24. Varsha Gopal
25. Yoshiki Sindhar