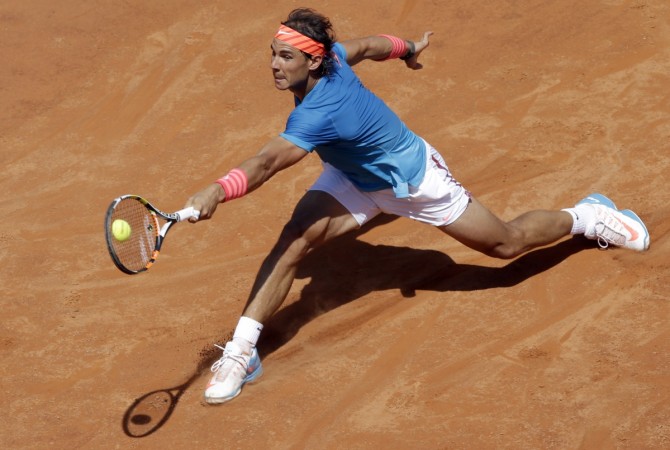 'King of Clay' Rafael Nadal said he will sue former French government official Roselyne Bachelot, after she alleged that the Spaniard had failed a drugs test four years ago. The former minister claimed that Nadal was absent from the court for seven months in 2012 due to a failed drugs test.
Nadal was struggling with a niggling injury in his left knee following his second-round exit from Wimbledon 2012 at the hands of Lukas Rosol. The Spaniard had won the French Open that year, but missed out on the US Open 2012 and the Australian Open 2013.
The 29-year-old former World No. 1 has always been seen as a clean player and recently, slammed Russian women's tennis player Maria Sharapova for testing positive for a banned substance.
Nadal was understandably miffed by comments made by Bachelot.
"I'm going to sue her, and I'm going to sue everyone who [is] going to comment [on] something similar in the future, because I am tired of that," Nadal was quoted as saying by The Guardian. "There is a couple of times I heard comments like this, this is going to be the last one, because I'm, going to sue her.
"I am tired about these things. I let it go a few times in the past. Not more. A minister of France should be serious. This time is the time to go against her," the 14-time Grand Slam winner added.
Bachelot claimed that Sharapova is not the only one who has tested positive in tennis, there are several others as well. She claimed Nadal had tested positive and there was major coverup in 2012 to prevent it from getting out.
"We know that Nadal's famous seven-month injury was without a doubt due to a positive [drug test]. When you see a tennis player who stops playing for long months, it is because he has tested positive and because they are covering it up," the French politician said.
"It is not something that always happens, but yes it happens more than you think."