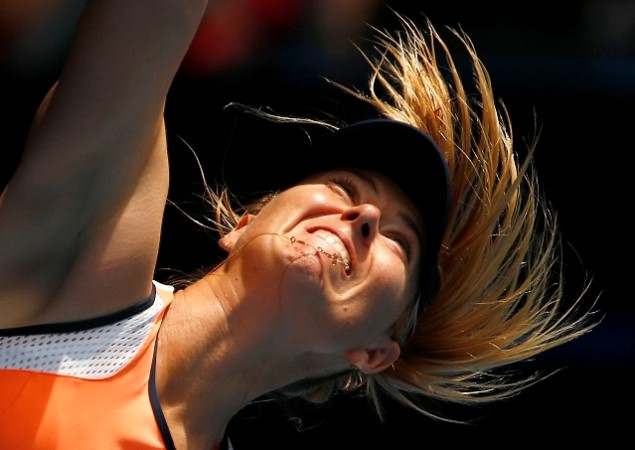 "King of Clay" Rafael Nadal has slammed Maria Sharapova for failing a drug test at the Australian Open 2016. The Spaniard also mentioned that the Russian tennis superstar "must pay" for being guilty of doping and bringing disrespect to the game.
The 28-year-old glam-girl of tennis called a press conference Monday at the United States and the whole world waited to listen to her major announcement. While most thought there could be a shock early retirement announcement coming from Sharapova, it turned out to be something else.
The five-time Grand Slam winner said that she has tested positive for meldonium, a drug that was added to the banned list by the World Anti-Doping Agency (WADA) on Sep. 16 last year, but the ban came into effect only on Jan. 1, 2016.
"It's terrible news for the world of sport, in general, and for our sport," Rafael Nadal was quoted as saying by ESPN. "I think it's terrible, because the sport must be clean and must look clean. The good news about this is that we have a good anti-doping program, [and] that the players who are not doing the right thing are going on a trial.
"I am a fair player, and I love the sport as a player, as a competitor and as a follower. When something negative happens in the world of sport, I am sad because the sport is an example for the society and for the kids, in general," the Spaniard who has won the French Open on nine occasions so far, added.
Sharapova admitted that she was using the drug under the name of mildronate and was completely unaware that it was a part of WADA's list of banned substances.
"I want to believe that for sure it was a mistake for Maria, that she didn't want to do it, but it is a result of negligence. But the rules are like this, and it's fair, and now she must pay for it," Nadal added.
Sharapova, meanwhile, took to social media to mention that despite the turbulent times, several fans and admirers have managed to bring a smile on her face with their messages of support. Although the International Tennis Federation (ITF) has taken the decision of provisionally suspending her from the game from March 12, the Russian beauty wrote "I'd like to play again and hope to have the chance to do so."