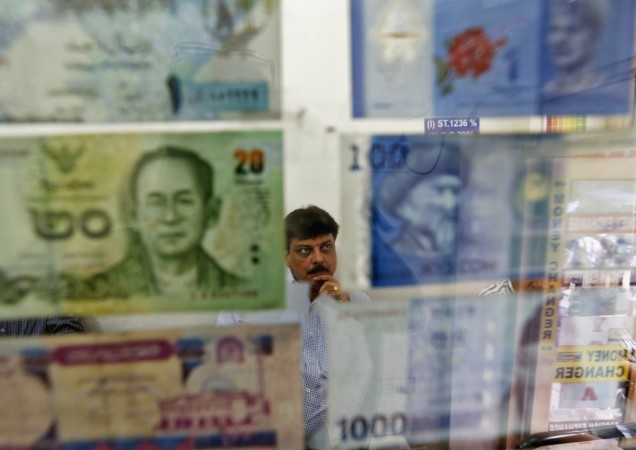 India attracted the highest ever inflows of $51 billion in foreign direct investments (FDIs) during the April-February period of the last fiscal ending March 31, 2016, according to the Department of Industrial Policy and Promotion (DIPP) secretary Ramesh Abhishek. The country had attracted $44.29 billion FDIs in over the same period in 2014-15, and $46.55 billion in 2011-12.
"We have had a record inflows of FDI in this country, more than $51 billion from April to February (2015-16) and that is the highest ever," the secretary said at a Ficci function, as reported by Press Trust of India.
Abhishek added further that this signals a revival in the investment climate in the country as the government created a conducive business climate.
The FDIs include in equity, re-invested earnings and other capital (parent-subsidiary debt transactions). The rising numbers of investments indicate the confidence of foreign investors that their interests are protected in the country. The government is taking a lot of measures to help increase FDI inflows and its sustained action to increase ease of doing business in the country has been a critical step in creating a suitable business climate.
"The complex procedures and delays which were the bane of our system for last so many decades are now being gradually dismantled. Enormous efforts are being made to make sure that common citizen and business both have an easy time," said Abhishek.
The DIPP secretary added that apart from a growth rate of double digits for the next three decades to improve the quality of life and eliminate poverty, India needs lots of investments.
Meanwhile, according to an April 12 PTI report, which cited the Reserve Bank of India (RBI) data, the FDI inflows into the country stood at $42 billion during the same 11 month period (April 2015 to February 2016), up 27.45 percent from $32.9 billion over the same period in 2014-15.
A report by fDi Intelligence, a division of the Financial Times, highlighted that the world's third-largest economy received $63 billion during in 2015 (12-month period). It added that the number of Indian projects that received FDI increased 8 percent to 697.