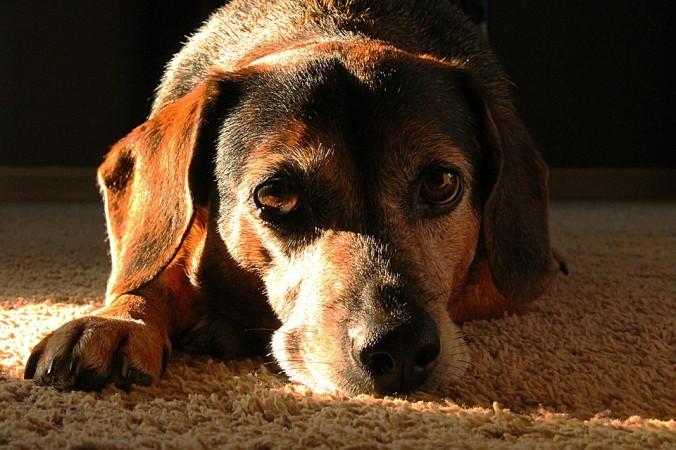 The US Food and Drug Administration (FDA) has warned pet-owners about canned pet food allegedly containing lethal drugs being sold by certain brands. What is more shocking is that the drug is nothing other than the one used to euthanize animals.
This controversial dog food is produced by JM Smucker Company, which includes brands such as Gravy Train, Kibbles 'N Bits, and Skippy.
In a statement released on Friday (February 16), the FDA said it had found traces of the drug pentobarbital in the canned food produced by the company. Pentobarbital is used on animals as a sedative, anesthetic or to euthanize them.
The FDA also said pets can experience drowsiness, dizziness, excitement, loss of balance, nausea, nystagmus, and even coma and death if they consume high levels of pentobarbital.
"The FDA's preliminary evaluation of the testing results of Gravy Train samples indicates that the low level of pentobarbital present in the withdrawn products is unlikely to pose a health risk to pets," said the agency in the statement.
"However, pentobarbital should never be present in pet food and products containing any amount of pentobarbital are considered to be adulterated," it added.
Following the controversy, several food cans have been recalled from shelves. JM Smucker also released a statement stating its disappointment and clarified that the contamination came from on a minor ingredient "used at one manufacturing facility".
Moreover, the company said it has initiated a voluntary recall of specific shipments of Gravy Train, Kibbles 'N Bits, Ol' Roy and Skippy canned dog food. It also assured customers that it is working hard to meet and even exceed its safety standards.
"Above all, we are a company that loves pets and understand the responsibility we have in providing high quality food for the pets our consumers love," said the company.
The company also said customers who have already purchased the product can call them for refund and replacement.