It appears like major smartphone manufacturers are willing to ditch audio jacks at least for the premium and high-end handsets. The speculation is fuelled by a mysterious Sony Xperia device, which has just been approved by the US Federal Communications Commission (FCC), that doesn't have this feature.
The new Sony handset appears to be using a USB Type-C port for both battery charging and audio, which means a 3.5mm headset jack could be shown the doors. It may sport a 5.7-inch screen as it is 152.79 mm tall and 72.42 mm wide as per the information provided in the FCC filing.
Also read: Sony's 2018 Xperia XZ Pro flagship is going to astound you
Nothing much is being known about the new Sony Xperia device, but it is likely to belong to the high-end category.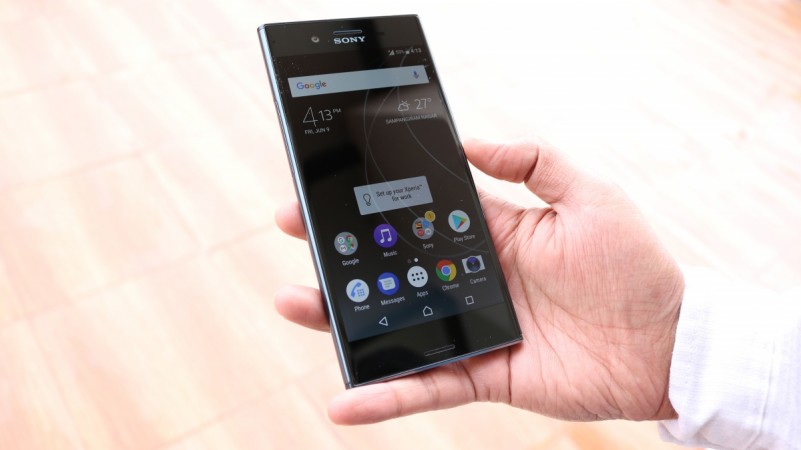 Meanwhile, the Japanese technology giant is expected to announce its flagship dubbed as the Xperia XZ Pro at the Mobile World Congress 2018 (MWC 2018) which is scheduled to be held in February.
It is reported that the Sony Xperia XZ Pro will sport a 5.7-inch screen with a 4K OLED display and an 18:9 aspect ratio. The device could be powered by a Qualcomm Snapdragon 845 chipset and is likely to be running on Android Oreo operating system.
The device is also expected to feature a 6GB RAM, a128GB of storage, a dual 18MP+12MP rear camera, a 13Mp front-snapper and a 3,420mAh battery. Reports have claimed that it may come with the price tag of 6,000 Yuan (about Rs 60,000).