Sony is no longer interested in spectating as other smartphone companies take the world by storm. Apple iPhone X, Samsung Galaxy Note 8, Google Pixel 2 and others have set a new benchmark in 2017, but Sony couldn't make the cut last year. Things are going to change this year around.
Rumours are rife about a new Xperia flagship Sony is about to unveil at MWC 2018 next month. Exciting details about the rumoured handset have appeared online, but the latest batch of rumours is going to put you on the edge of your seat.
Sony is widely expected to launch the 2018 flagship smartphone – Xperia XZ Pro – next month, and it'll be one-of-a-kind smartphone – at least for the Japanese tech giant. The new handset will mark some of the biggest changes in Sony's history, which the company has latched on for far too long.
The signature "loop surface" design language had mixed reactions throughout 2017, and Xperia XZ Pro is going to change that. The handset is going almost bezel-less, and even adopts 18:9 aspect ratio to accommodate a larger display in a compact body. But that's not even the best news for all the fans out there.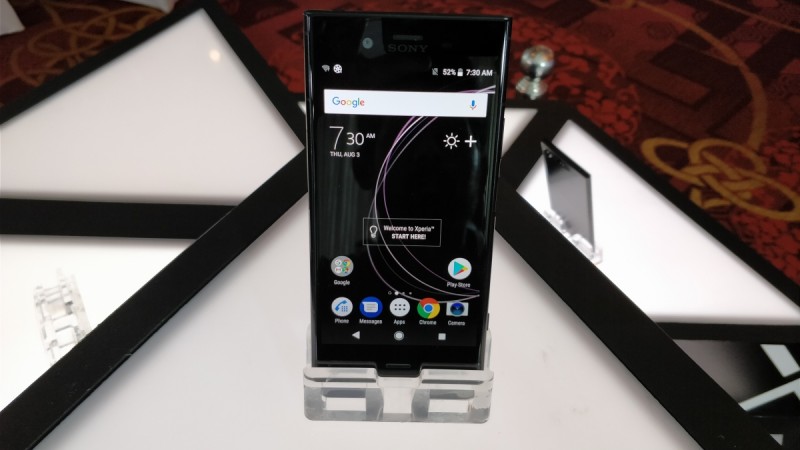 The word is that Sony Xperia XZ Pro's 5.7-inch display is going to feature a 4K OLED display.
Moving on from the new design and display, Sony is going to impress with a massive camera upgrade. According to a report by MyDrivers, Sony Xperia XZ Pro will have dual cameras at the back, featuring 18MP and 12MP sensors. The front camera is going to have a 13MP sensor. The report does not reveal the exact specifications, but Sony's camera game has always been a strong suit, so we can only imagine what this new setup can bring to the table.
Finally, rounding off the rumoured spec-sheet, the report suggests the Xperia XZ Pro will have a Snapdragon 845 chipset, 6GB RAM, 128GB storage, 3,420mAh battery and IP68 water and dust proof certification. With all these upgrades, Sony doesn't plan to sell the phone cheap. The Xperia XZ Pro is expected to cost around ¥6,000 (Rs 59,600) or more.
There's still time for the official news to be out, but Sony Xperia XZ Pro is already gaining huge attention. Stay tuned for updates.