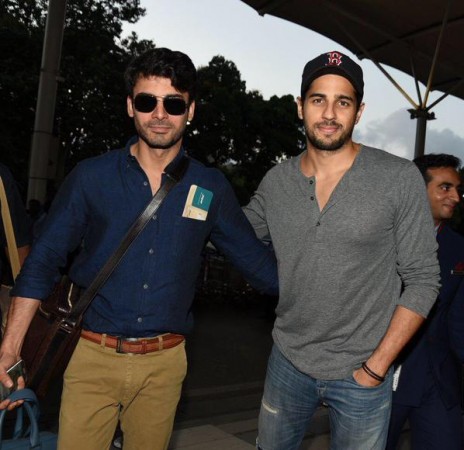 Fawad Khan, Sidharth Malhotra and Alia Bhatt starrer "Kapoor and Sons" has recorded the highest opening weekend box office collection in the North America and Pakistan market. The film shattered the records of Akshay Kumar's "Airlift" at the overseas box office.
"Kapoor and Sons" minted approximately Rs 5.61 crore ($8, 43,021) from the US box office and Rs 87.2 lakh (US$ 1,31,113) from the Canada box office, while from Pakistan it raked in Rs 2.35 crore (PKR 37,027,155). The film also registered the second highest opening weekend at the UAE-GCC box office. Akshay's "Airlift" remains the top grosser at the UAE-GCC box office until now, according to Bollywood Hungama.
Here is the country-wise break-up of "Kapoor and Sons:"
UAE-GCC: The film minted Rs 5.56 crore (AED 3,066,079) from the gulf region in its opening weekend.
UK-Ireland: "Kapoor and Sons" minted Rs 1.73 crore (£ 1,80,107) from the UK box office.
Australia and New Zealand: The film minted Rs 68.78lakh (A$ 1,36,356) from the Australian box office and Rs 28.69 lakh (NZ$ 63,788) from the New Zealand box office.
Malaysia: The Sidharth-Fawad starrer minted Rs 3.36 lakh (MYR 38,846) from the Malaysian box office.
"Kapoor and Sons" will continue to do well in India as well as at the overseas box offices, as it is riding high on positive reviews and word of mouth. The film has received immense appreciation from critics and audiences; the lead actors have also been praised for their performances. After the release of the film, the lead casts have been receiving calls and congratulatory messages.
Even Bollywood celebrities lauded the film and Sidharth-Fawad-Alia's performances. Actor Sidharth, who is happy with the love his latest film has received, thanked everyone and said that the response is overwhelming.
"Kapoor and Sons has been a very special journey and I had a great time shooting for the film. The positive response from everyone has been so overwhelming," Sidharth said in a statement.