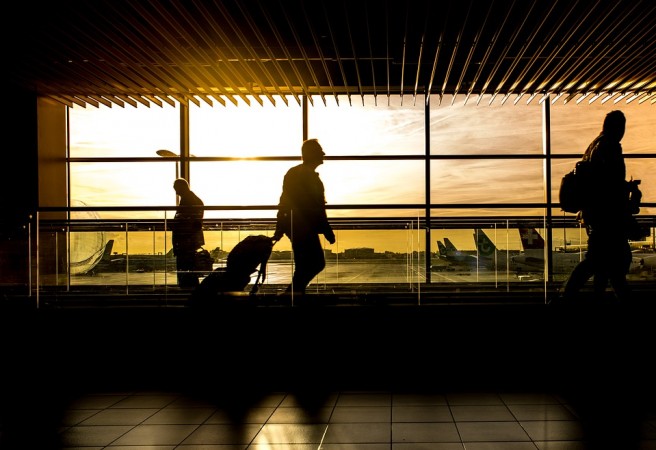 A man hid a 12-inch sex toy in his son's airport hand luggage, along with a pot of lubricant, as a prank. The son, who had no idea about it, was shocked and his face turned all red when an airport worker took the object out of his bag.
The video was posted on Facebook by the father Ted Andressen, from New Orleans in Louisiana. He wrote: "When you plant a 12-inch dildo and lube in your sons carry on. Priceless."
The young man, who has not been named, was being filmed by his father while his bag was being checked by a female security staff at the airport. At first, she pulled out a neck cushion from the bag and then a transparent bag that had the toy in it.
The female staff couldn't hide her smile while taking the toy out. The young man, on the other hand, looked embarrassed and tried to hide his face in shame.
The group behind the camera enjoyed the entire show and were in fits of laughter, making even the airport employee lose her composure. She even joked saying: "Look at you, you don't know what's in your bag."
The young man eventually turned to the camera and said: "A******s." A member of the group then came in and gave him a hug. Realizing how the toy got into his bag, he said: "That's why you all wanted me to go and smoke a cigarette."
In the video, a man was heard saying: "Sorry for wasting your time ma'am," as the airport employee was seen repacking the bag.