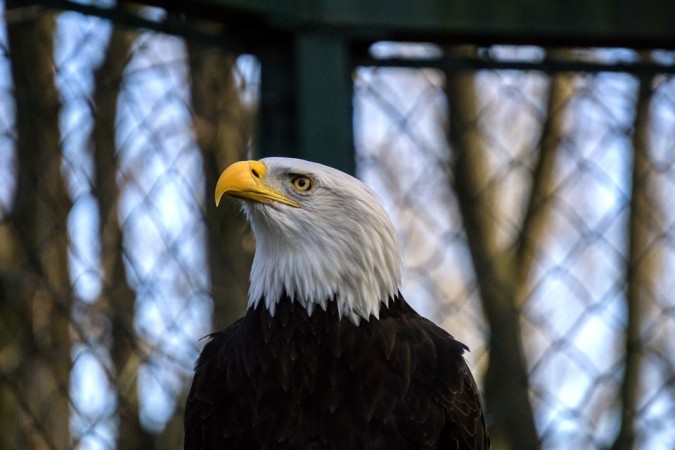 Bald eagles might be known as the predators of the skies but that doesn't stop them from occasionally taking a break from flying and — in this case — floating on a tiny block of ice!
A bald eagle was recently spotted floating down the Mississippi River instead of flying in Jersey County, Illinois.
The rare sighting was captured on tape by one Linda Rosland. The sight was shocking for the wildlife enthusiast, who captured the feathered creature standing on a tiny piece of ice giving its wings a rest as it rode down the river.
ALSO READ: Meet Stuckie, the naturally mummified dog that was stuck in tree for almost 60 years
She was so intrigued by it that she followed the creature's journey for about two miles.
On Facebook, Rosland wrote: "This Bald Eagle was floating down the Mississippi River on a small piece of ice. I followed with my car and on foot for about 2 miles then drove on as the Eagle continued it's river float on down the river."
Rosland shared the video clip of the majestic creature's journey on her wildlife photography page Images of Nature on Facebook. She uploaded the footage on January 30 and since then it has gone viral with over 28,000 views.
Surprisingly, this is not the first time! Another such incident had happened earlier last month. At that time, two eagles were spotted similarly floating on ice chunks, and even that, too, was on the Mississippi River.