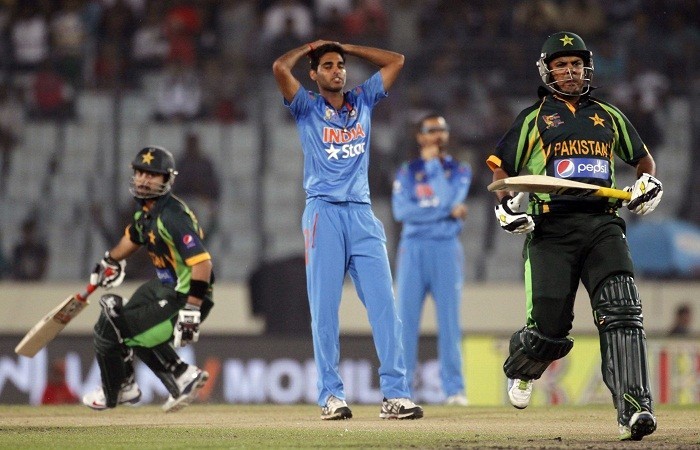 The message is pretty clear from the BCCI, regarding the resumption of India-Pakistan cricket ties, as the board will have clearly said they will not go ahead with any bilateral series against their arch-rivals, unless political relations between the two countries improve.
But, a senior member of the Pakistan Cricket Board -- Najam Sethi -- is still hopeful, as he feels that the 'situation is still not that serious' to hamper the bilateral series, which has been tentatively scheduled for December.
"I am not bothered by political statements coming from India or the fuss in the media around the series. I see it happening because they are highs and lows in Indo-Pak relations all the time and the situation is still not that serious to say there will be no cricket series in December," PTI quoted Sethi as saying.
Pakistan are desperate to host India, and have, therefore, met BCCI officials multiple times in hopes of resolving the issue. However, nothing concrete has come out of the meetings, with the Gurdaspur terror attack last month causing a major dent to the chances of an India vs Pakistan series.
Sethi feels that the future of the series could be decided next month when high level officials of India and Pakistan meet during the UN session.
"I think the situation will be much clearer in September when the prime ministers of both countries and the other officials of the foreign ministries are likely to meet on the sidelines on the UN session in New York," said Sethi.
It is understood that both the BCCI and PCB have signed a Memorandum of Understanding to face one another for a total of six series in the next seven years (2015-22). Huge money is obviously been involved in the MOU, which was signed during an ICC meet.
The former PCB chief even goes to the extent of saying that the rivalry between the two neighbouring countries on a cricket field is even bigger than the Ashes, which is fought between England and Australia once every two years or so in the longer format of the game.
"There are millions of dollars involved in this MOU and we stand to gain a lot financially by hosting India in December. More importantly, the Indo-Pak series is even bigger than the Ashes in cricket and we need to remain cool and not panic and get worried that the series will not be held," Sethi added.