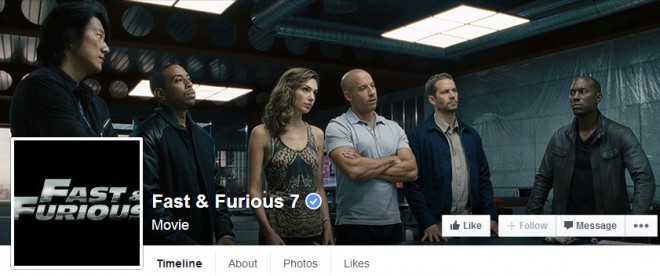 Vin Diesel is not leaving any stone unturned in promoting "Fast & Furious 7".
The actor recently shared a behind-the-scenes photo, featuring Paul Walker's brother Cody and Caleb Walker. The shot was shared on the actor's Facebook page and has already received 625,369 likes. Diesel can be seen engrossed in a serious conversation with the Walker Brothers. Dressed in a bright green t-shirt, he is seen explaining something by making gestures with his hand, while Cody and Caleb listen intently.
He captioned the photo as, "in some ways, the true confidence to continue Seven, came from these two. With great courage and commitment, the Walker brothers worked tirelessly to assist us in honoring Pablo. On 3 April, you will see why I am so proud of them F7."
Universal Pictures roped in Cody and Caleb after the sudden demise of Paul Walker. The 40-year-old actor passed away in a tragic car accident in November 2013, while returning from a charity event. Although the actor had completed most of his scenes, Cody and Caleb completed the remaining ones. They were reportedly used as stand-ins for the actor and CGI was used to fill the gap.
Meanwhile, Diesel shared another picture from film's shooting location where he can be seen sitting with Jordana Brewster. He appears to be playing with a kid, while Brewster is seen laughing. In the background, a shooting light panel can be spotted. Brewster plays Diesel's sister, Paul's wife, in the film.
"Fast & Furious 7" is just months away from release. The official title of the film is "Furious 7". It has been directed by James Wan and will begin from where "Fast & Furious 6" left off. The film also stars Dwayne Johnson, Jason Statham, Michelle Rodriguez, Nathalie Emmanuel and others. Statham will be seen playing the role of Ian Shaw.